Apple recently announced a new music-focused application, dubbed Apple Music Classical. As the name indicates, the app is focusing on the classical music and the company says that it will feature more than five million tracks, ranging from new releases to celebrated masterpieces.
The company adds that the app will feature "editorial notes including composer biographies, descriptions of key works, and more." The tracks will be available in up to 192 kHz/24 bit Hi-Res Lossless and thousands will be available with support for spatial audio.
While the new app has been announced, the company has not yet launched it. The Apple Music Classical app will be available to download from 28th March, but the good thing is that there's a way to schedule the app to download as soon as it becomes available, without you needing to do anything when it launches.
In this step-by-step guide, we will show you how to set Apple Music Classical to automatically download and install on the smartphone as soon as it becomes available.
How to get Apple Music Classical as soon as it becomes available
Step 1: Open the App Store on your iPhone and go to the listing of the Apple Music Classical app. Alternatively, click here to directly open the app's listing in the App Store.
Step 2: On the page that loads, tap the "Get" button and use the side button to confirm the action.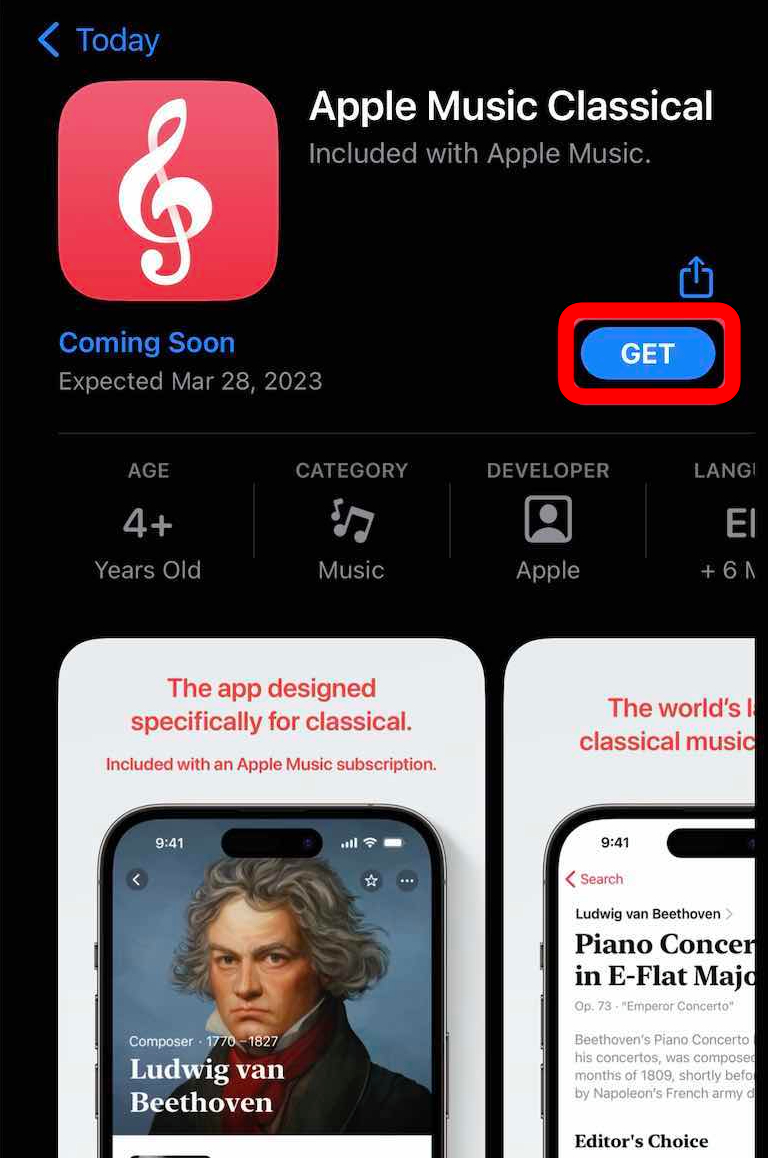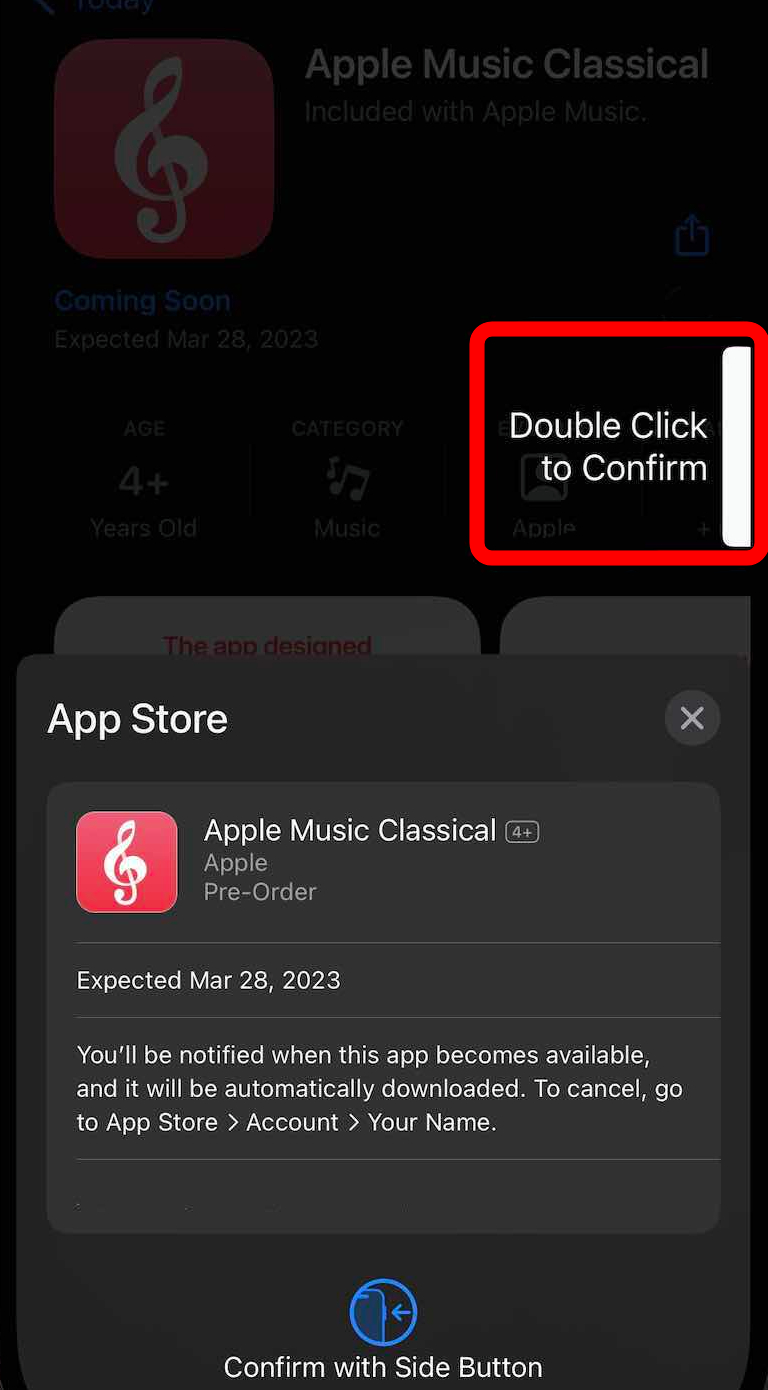 That's it. Once you have followed the above-mentioned process, then the Apple Music Classical application will be auto-downloaded and installed on your smartphone when it becomes available on 28th March. You will also get an option to get notified when the app becomes available.
Do note that to use the Apple Music Classical, you need to be subscribed to Apple Music through either Individual, Student, Family, or Apple One subscription. It will be available globally, wherever the Apple Music service is available, except for the users in China, Japan, Korea, Russia, Taiwan, Turkey, Afghanistan, and Pakistan.