Apple releases iOS 5.0.1 beta, battery issues fixed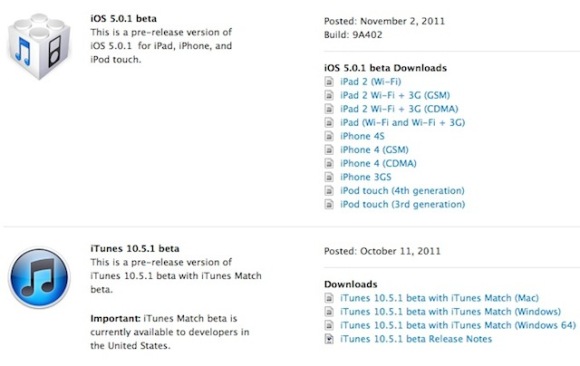 Two days ago we reported that the iPhone 4S is facing battery issues where users are frustrated with the fact that the battery backup doesn't last for more than a few hours. Well, Apple has responded quickly and has released a beta update of the iOS 5.
The iOS version 5.0.1 has been released to developers and is available for the iPod touch, iPhone and the iPad. Apple confirms about the battery issues and says that this update should fix the problems. iOS 5.0.1 beta contains improvements and other bug fixes including:
Fixes bugs affecting battery life

Adds Multitasking Gestures for original iPad

Resolves bugs with Documents in the Cloud

Improves voice recognition for Australian users using dictation

Contains security improvements

iOS 5.0.1 beta introduces a new way for developers to specify files that should remain on device, even in low storage situations.