While we all are waiting to see what Apple has in store for 2013, the waiting time has been reduced to merely a month. Seems like Apple will be releasing a new iPad this April which will be followed by the iPhone 5S in August.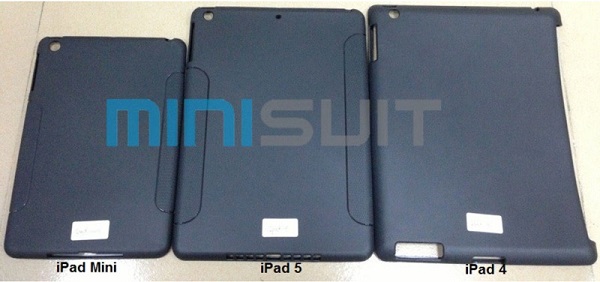 As per reports, Apple is getting ready to launch the fifth generation 9.7 inch iPad along with a second gen iPad mini in April. We're not yet sure if the rumoured iPad mini with Retina display would be launched this April. Apple seems to be going the bi-annual way for iPad release cycle and this might make it feasible to launch the iPad mini with Retina display this year itself. The new iPad 5 is supposed to be getting a new casing which looks like the iPad mini.
Also we would soon see the iPhone 5S to be released in August. While the device is supposed to maintain the earlier design but with enhanced camera and processor systems. Also a fingerprint sensor for the device has been rumoured. For now all eyes on the April launch of the iPad 5 and iPad mini 2.