Yesterday, we carried a story, wherein we shared with you an image which showed the possible soon-to-be-launched Samsung Galaxy S4 mock up alongside the previous generation of Galaxy S smartphones.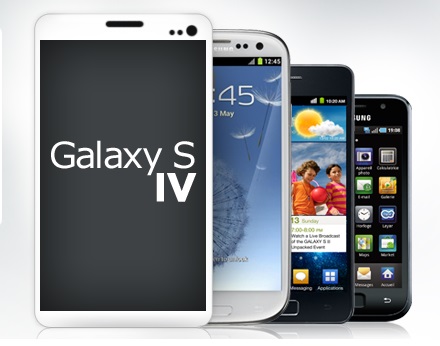 The image popped up on the Twitter account of popular leakster, @Evleaks who has in the recent past been accurate with the leaks of the press shots of various smartphones ahead of the launch. And this made us to believe that the image of the Galaxy S4 published by @Evleaks was trustworthy too.
But we were mistaken! As it turns out to be that the image which you see above actually belongs to International online retailer Expansys who posted the concept image of the Galaxy S4 on the landing page of the smartphone and @Evleaks lifted the image, watermarked it and later on, shared it with the world on Twitter.
But after Expansys France came out in the open on Twitter and revealed that the image was created by one of its web designers and @Evleaks 'stole' the image, the tweet with the image was deleted by @Evleaks. Check out the tweet below.
@whatthebitour webdesigner made them !!! Evleaks stole them and added his logo :S

— eXpansysFR (@eXpansysFR) March 5, 2013
From our side, we would like to say that, going by the track record that @Evleaks had until today and how accurate each leak has been, we were forced to believe the source when it came to the Samsung Galaxy S4 image too. Also with each leak or rumor, we do suggest to all our readers, to take them all with a pinch of salt until the device goes official.