Apart from announcing the iPhone 7 and iPhone 7 Plus, Apple also announced its new generation smartwatch called the Watch Series 2 at an event held in San Francisco.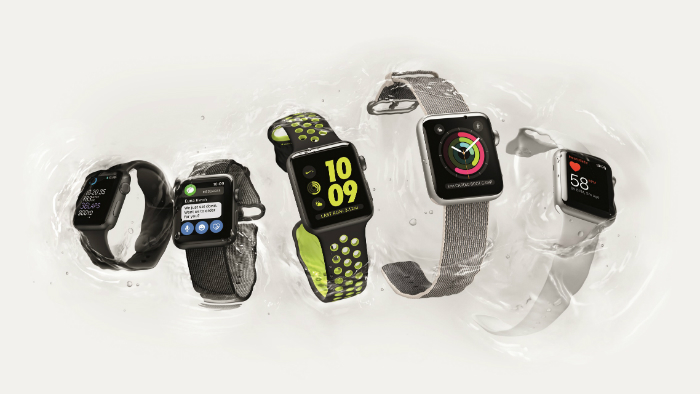 The Watch Series 2 runs on watchOS 3 and looks similar to the last year's smartwatch from Apple, however, it comes with some new features. The Watch Series 2 is water-resistant making it easy for you to use it in water. It can resist water up to 50 meters when submerged in water making it suitable to use while swimming or surfing. Apple has also developed new algorithms which make it easier to count laps, track average lap pace and auto-detect stroke type to accurately measure active calorie burn while working out in pool or open water. There's only way water through which water can get inside the watch, through speakers. However, Apple has used a mechanism which will push the water outside.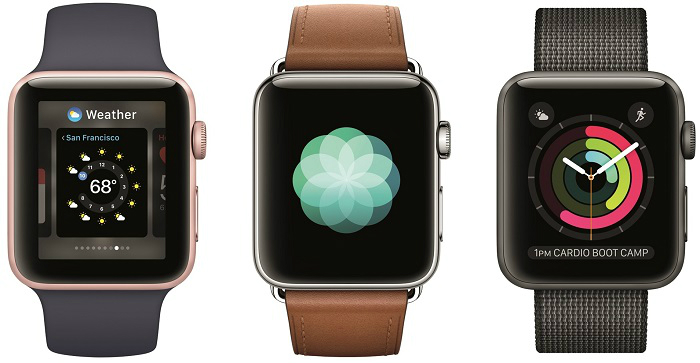 The Watch Series 2 also comes with built-in GPS which means you can now go for a run without having to carry your iPhone with you. The watch can record your running/jogging routes with the help of built-in GPS. It can also identify your location using the built-in GPS and the satellite data that is stored locally.
This new smartwatch is powered by Apple's second gen S2 chip which has dual-core processor inside. This makes the Watch Series 2 up to 50% faster than its predecessor. Besides this, the Watch Series 2 also comes with a display which is the brightest Apple display as of yet. It has a brightness of 1000 nits making it easy to use under sunlight.
"We're thrilled with the response to Apple Watch and how it's changed people's lives. We are committed to fitness and health and think our customers will love the new capabilities of Apple Watch Series 2. With a powerful new dual-core processor, water resistance 50 meters and built-in GPS, Apple Watch Series 2 is packed with features to help our customers live a healthy life." said Jeff Williams, Apple's Chief Operating Officer.
While the Watch Series 2 which comes fitness and health capabilities will be available in lightweight aluminum or stainless steel cases paired with a wide variety of new band colors.
Apple also upgraded last year's smartwatch with the processor found on Watch Series 2 and is calling it Watch Series 1. Apple also introduced other editions like Apple Watch Edition, Apple Watch Nike+ and Apple Watch Hermès. The Apple Watch Edition is made of ceramic and comes with the same features that the Series 2 comes with.
Also, this year's most famous game Pokemon Go will be coming to Apple Watch later this year. While your Apple Watch will still need to be connected to your iPhone, it will be much more fun to play the game through Apple Watch.
Pricing:
Apple Watch Series 2: $369 (US)
Apple Watch Series 1: $269 (US)
Apple Watch Edition: $1249 (US)
Apple Watch Nike+: $369 (US)
Apple Watch Hermès: $1149 (US)
Apple Watch is available in two different case sizes, 38 mm and 42 mm. Customers in the US will be able to order Apple Watch Series 1, Apple Watch Series 2 and Apple Watch Edition beginning Friday, September 9, with availability beginning Friday, September 16.
Apple Watch Series 1, Apple Watch Series 2 and Apple Watch Edition will be available beginning Friday, October 7 in India. For more information about the availability in your country, click here.