Asus is late with this year's flagship lineup. Since it's been more than a year we have been without a successor to the ZenFone 3 lineup. But a new leak has emerged which has brought to us more details regarding the upcoming ZenFone 4 lineup.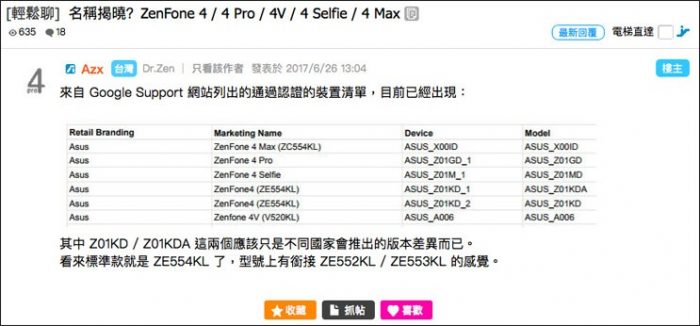 The new information comes from a Google Play Store support sheet which listed not 3 but 5 ZenFone 4 variants. the sheet made its way to the ZenTalk forums. Moreover, the phones were listed with names as well as model numbers. Guess Asus is in no mood to lessen the confusion with the model names. Anyways, here is what the support sheet says. Asus ZenFone 4 (ZE554KL), Asus ZenFone 4 Max (ZC554KL), Asus ZenFone 4 Pro (Z01GD), Asus ZenFone 4 Selfie (Z01M), and Asus ZenFone 4V (V520KL/A006).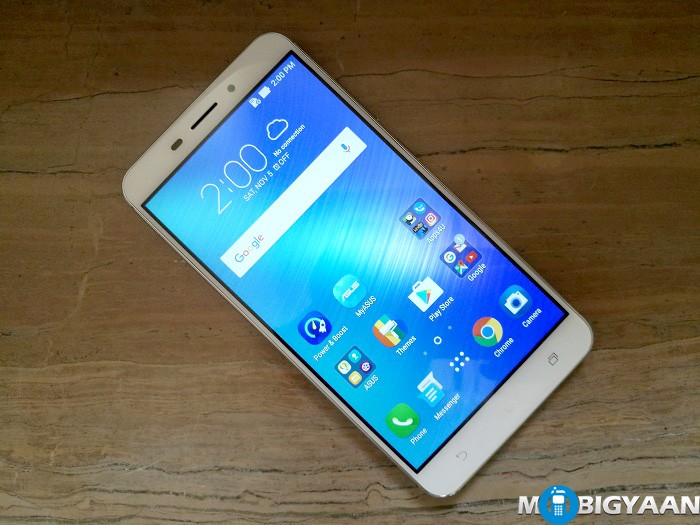 We have two new models here on the list. Specifically, the Zenfone 4 Pro (Z01GD) and ZenFone 4V (V520KL/A006). We don't know what Asus will fit into these new phones. While the Zenfone 4 Selfie (Z01M) has passed the GFXBench earlier and so we know some things about it. The device will house the Snapdragon 625 with Adreno 506 GPU, 4 GB of RAM, 32 GB of internal storage and a 5.5-inch Full HD screen. It will sport a 16-megapixel rear camera and a 13-megapixel selfie camera. Needless to say, it will run on Android 7.1.1 Nougat.
The Asus ZenFone 4 Max which will be a continuation of the Max series of Asus also has some specs out in the wild. It will rock the latest Snapdragon 660 chip, 3 GB of RAM, 32 GB of storage, and a 5.5-inch HD screen. Surprisingly, it will sport a dual camera at the back. A duo of 12-megapixel and 5-megapixel sensors. While the selfie camera is expected to be an 8 MP sensor.