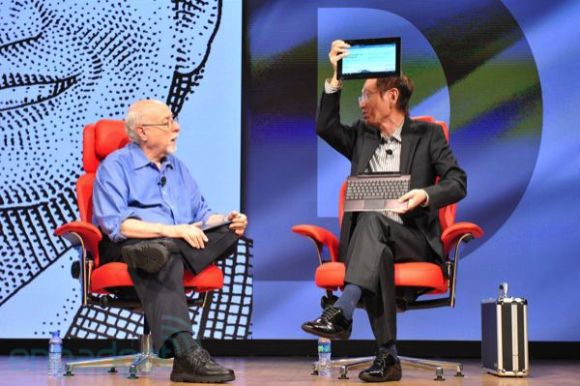 ASUS CEO Jonney Shih at the AsiaD conference in Hong Kong has showcased the Transformer Prime, a 10 inch device which will be the first tablet to take the full advantage of NVIDIA's latest quad-core Tegra 3 processor.
Features of the Transformer Prime are as follows:
10 inch display screen and 8.3mm thick

Mini-HDMI port

An SD card slot

Battery life of 14.5 hours

Can be docked to a full QWERTY keyboard
Shih has not yet revealed if the Prime will run on Android Honeycomb or the new Ice cream Sandwich. But he did comment that ICS running tabs should be out in market by the end of the year, so could the Transformer Prime be the first tablet to run on Ice Cream Sandwich? Well we have to wait until November 9 when the company officially announces more info about the tablet.