After we got our hands-on with ASUS Zenfone 3, we finally tested the battery performance. ASUS Zenfone 3 battery boasts 2,650 mAh capacity which sounds below average yet the results speak much more than that of an average battery. Here are the ASUS Zenfone 3 battery test results. Check them out below.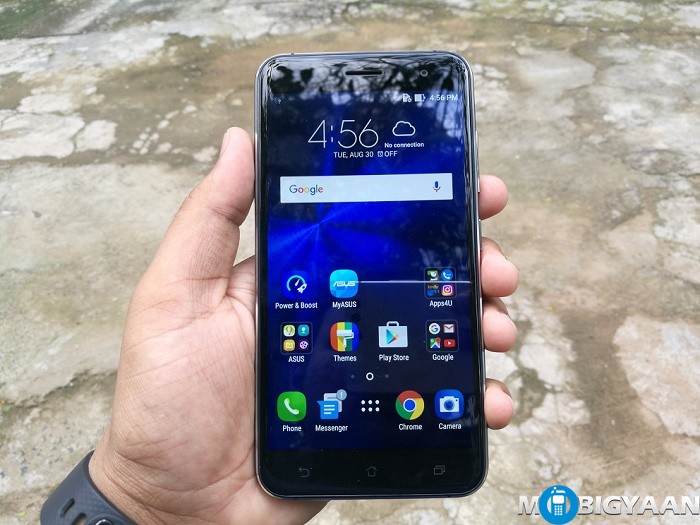 For quick specifications, Zenfone 3 offers a 5.2-inch Full HD Super IPS+ display, an octa-core 2.0 GHz Qualcomm Snapdragon 625 (MSM8953) CPU, 3 GB LPDDR3 RAM, and a battery of 2,650 mAh capacity to power up these specs.
I wasn't sure about how good the battery life would be when I heard the battery specs. ASUS Zenfone 3 battery gave very good results which were beyond my expectations. We found that the overall battery performance is above average. The battery can last as long as 40 hours on moderate usage while under load can still get you around one day. The battery standby time is best we saw. It hardly draws any battery power.
ASUS ZenUI 3.0 provides a Mobile Manager tool that provides you a power saver options. There are four battery modes to choose from – Performance, Normal, Power saving, Super saving. While we kept it on Normal mode, you can still get long battery using the two power saving modes. The tool further lets you scan the power hungry apps and kill then to increase the battery runtime.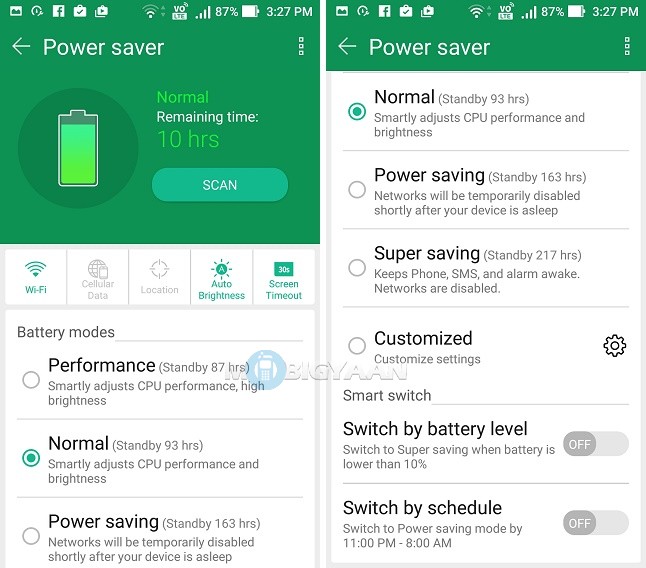 Its companion Zenfone 3 Deluxe uses a Super AMOLED display. I would certainly tell that if Zenfone 3 used an AMOLED display, the results would even more surprising. And well, it could be gone even better if the battery capacity had been increased to 3000 mAh at least. Nevertheless, Zenfone 3 battery life is much satisfying as compared to other smartphones offering a 3000 mAh battery.
The table below shows you how much battery apps and games we installed consume approximately. These are the battery tests results we obtained on ASUS Zenfone 3.
ASUS Zenfone 3 Battery Test Results
[table id=56 responsive=flip /]