The Asus Zenfone AR was an interesting concept phone when it was introduced at CES 2017. It was a result of a collaboration with Google to get Tango into more people's hands. But the device went under cover. And we haven't heard much of it. Until last month. Asus Zenfone AR is the first smartphone that integrates both Tango and Daydream VR technology.
Asus CEO, Jerry Shen confirmed that the new  AR will be available in Taiwan in June and thereafter the US. Now a media invitation concurs to the earlier timeframe. According to the new invitation, the Zenfone AR will be announced in Taiwan on June 14. The device will have two variants. An 8 GB variant and a 6 GB variant.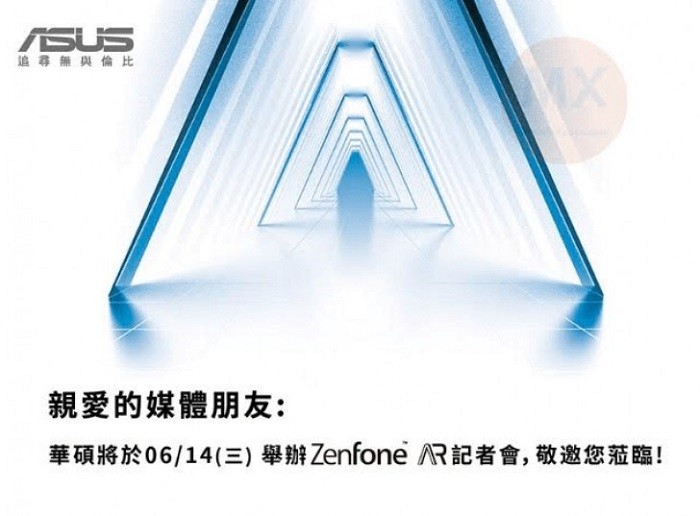 The Lenovo Phab 2 Pro came with Tango out-of-the-box but the specs of the device made it hard for Tango apps to make the most of it. Hence the whole thing didn't catch up. With Zenfone AR we are looking at a much more potent hardware that will do justice to the high requirements of Tango.
The Asus Zenfone AR comes with a 5.7-inch WQHD Super AMOLED display that has a screen resolution of 2560×1440 pixels. This is a much-needed feature for augmented reality apps. It also packs the special tri-camera for Tango to give the device 3D positional sense. On board is the Snapdragon 821 processor. Asus says the smartphone is designed in close co-operation with Google to ensure a great Tango and Daydream experience.