Asus is a company that doesn't generally cater to the budget or mid-range device market. But taking a page off Samsung's book, Asus has unveiled the ZenFone line-up of phones, which is comprised of mid-range phones with pricing between $99.99-199.99. The three phones in the line-up  – the ZenFone 4,5 and 6 come with Asus's Zen UI and look similar to the previously release Asus PadFone.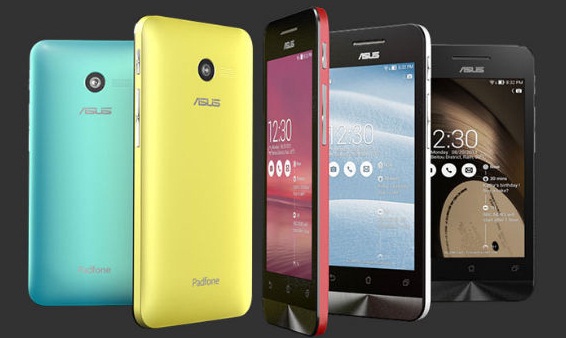 Asus stated in its press release " ZenUI has been meticulously designed to help users make the most of the fantastic functionality that's packed in to every ZenFone. ZenUI delivers a holistic user experience with better functionality and great simplicity — meaning ZenFone knows what users need, helps to express their thoughts and feelings and keeps them connected wherever they go."
The ZenFone line-up will be the first Asus mainstream smartphones – ones that do not come with tablet compatibility. They will feature dual-core processors and as is obvious from their name – sport 4-inch, 5-inch and 6-inch screens respectively. The phones will come with Android 4.3 out of the box but update to Android 4.4 later.
The ZenFone 4 is priced at $99.99, the ZenFone 5 at $149.99 and the ZenFone 6 at $199.99 and will be unveiled in the United States before the rest of the world.
Asus ZenFone 4 specs
4-inch 800×480p WVGA  display
1.2GHz Intel Atom Z2520 CPU
Android 4.3
5-megapixel rear camera; 0.3-megapixel front camera
1 GB RAM
1170mAh battery
Up to 64GB micro SD card support
Asus ZenFone 5 specs
5-inch1280×720p IPS display
2GHz Intel Atom Z2580 CPU
Android 4.3
8-megapixel rear camera; 2-megapixel front camera
1GB RAM
2050mAh battery
Up to 64GB micro SD card support
Asus ZenFone 6 specs
6-inch 1280×720p IPS display
2GHz Intel Atom Z2580 CPU
Android 4.3
13-megapixel rear camera; 2-megapixel front camera
1GB RAM
3230mAh battery
Up to 64GB micro SD card