LG's first Firefox OS handset – the LG Fireweb is finally out after months of speculation. It has already been released in Brazil but it has been finally commercially launched at CES. The handset has featured at CES amongst a line-up that run the OS. It seems like a mid-range phone and not something out of the world.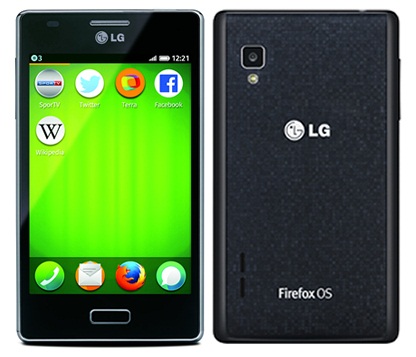 LG Fireweb details
The handset comes with a glossy plastic exterior. The 4-inch display has a pretty drab resolution of 480 x 320p. It comes with a 1 GHz processor. But the most important thing about this phone is that it will currently run on HTML5 based apps. It will have a power button atop the handset and USB jack on the bottom. A volume rocker graces the side.
As far as the pricing goes, it is priced around $207.
LG Fireweb specs
4-inch 480 x 320p display
1 GHz Qualcomm processor
5-megapixel camera
 Firefox OS
4GB expandable storage
3G connectivity
1540 mAh battery