Last week, specifications of ASUS ZenFone Max M2 and ZenFone Max Pro M2 surfaced online. At that time, there was no word from ASUS regarding the launch of either of these smartphones, but now, the company has confirmed the existence of ZenFone Max Pro M2 while also revealing its launch date.
Zenny lagi seneng banget, karena pada 11 Desember 2018 akan ada hanphone gaming baru yang akan hadir di indonesia.
Jangan lupa simak live streamingnya tanggal 11 Desember 2018!
Aduh, kucingnya ke injek!😂#ZenFoneMaxProM2ID #FreedoM2Play #LebihMendingZenFone #NextGenerationGaming pic.twitter.com/yCF42jolvD

— ASUS Indonesia (@ASUS_Indonesia) November 16, 2018
ASUS Indonesia, through Twitter, has confirmed that the ZenFone Max Pro M2 will be launched on December 11. The company also touted the ZenFone Max Pro M2 as a gaming smartphone. Besides, ASUS also mocked Xiaomi in its tweet by sharing an image that shows a cat saying "Mi-Aauuu!!" instead of "meow".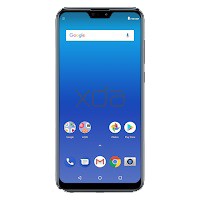 Apart from confirming the launch date of ZenFone Max Pro M2, Xiaomi didn't reveal any other details about this smartphone. However, a render (pictured above) of the ZenFone Max Pro M2 has surfaced online which shows us what this upcoming ASUS smartphone might look like.
As you can see from the render above, the ZenFone Max Pro M2 will come with a notched display and will probably run stock Android. According to last week's leak, the smartphone will be powered by Snapdragon 660 SoC which will be paired with 4 GB RAM. However, a 6 GB RAM variant could also be in the offing.
The ZenFone Max Pro M2 is also said to come with a triple camera setup at the back, with the primary camera being a 13 MP sensor. However, like we already said, there's no word from ASUS yet regarding the hardware specifications of the ZenFone Max Pro M2, so take all this information with a proverbial grain of salt.
While ASUS has confirmed that it will launch the ZenFone Max Pro M2 on December 11, it didn't divulge any details pertaining to ZenFone Max M2. Hence, it remains to be seen whether ASUS launches the ZenFone Max M2 alongside the Max Pro M2 on December 11 or not.