The wait is over for those who were looking for a cloud backup solution for their WhatsApp chats, now you can backup WhatsApp chat on Google Drive. WhatsApp had kept this feature in testing phase for sometime, but now, WhatsApp has started rolling out this feature and some of the users having the version 2.12.317 have received this update.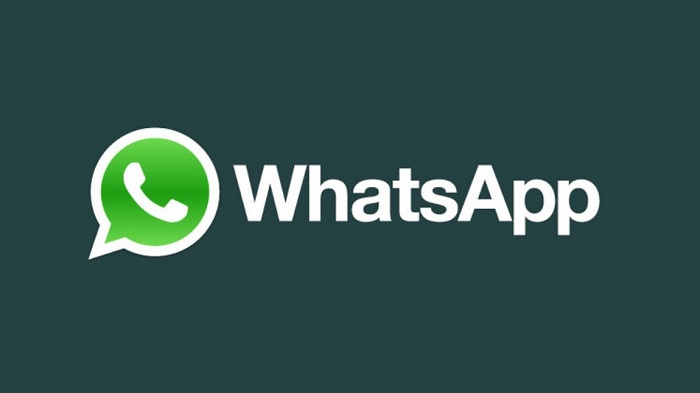 Having the ability to backup WhatsApp chat on Google Drive is very useful because of two reasons. First, you might have important chats which you wouldn't want to loose. Second, many smartphone OEMs have started parting ways with expandable storage, leaving you at the mercy of available internal storage of the phone. So even if you clear chats regularly, you never know when you may run out of available storage space.
Backup WhatsApp chat on Google Drive
Step 1: Uninstall WhatsApp from your phone but be sure that you don't clear cache or data while uninstalling the app.
Step 2: Download the latest version from Play Store and install it on your Android smartphone. At the time of writing this, the version of WhatsApp is 2.12.317.
Step 3: While installing the app, WhatsApp will detect any existing backups residing in your phone and ask you to restore them. Do restore those backups.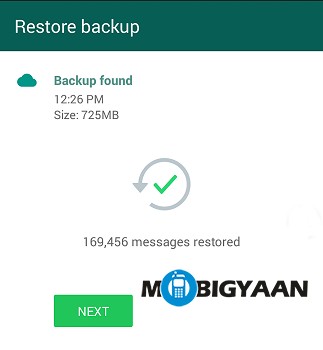 Step 4: Close the app after backup has been restored.
Step 5: Open WhatsApp and go to Settings > Chats and Calls > Chat Backup.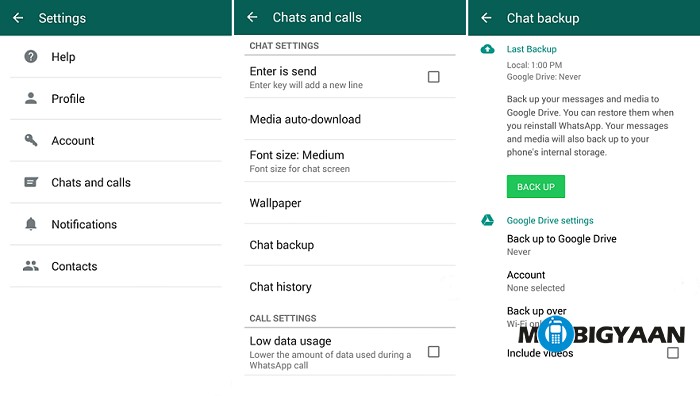 You will need to select a Google account from the ones already added in your phone, or, add a new one. This is required in order to be able to take the backup of WhatsApp chat on Google Drive.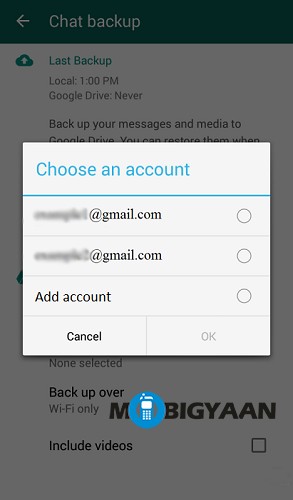 Step 6: Select the frequency at which you want to take the backup of WhatsApp chat on Google Drive. You will be given 5 options to choose from, they are Never, Only when I tap "Back up", Daily, Weekly, Monthly.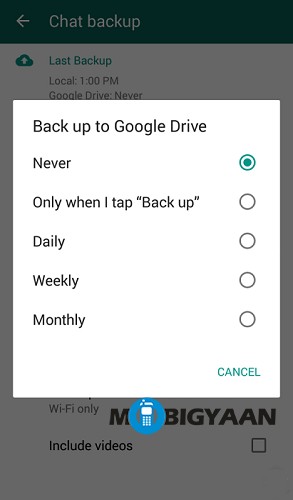 Step 7: Select the connection over which you want to backup WhatsApp chat on Google Drive. You can either select the "Wi-Fi" option, or, "Wi-Fi or cellular". We suggest you select the Wi-Fi only option to save on Mobile Data costs.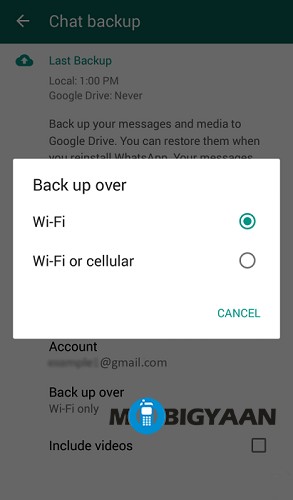 Step 8: You can also take the backup of all the videos in your WhatsApp chat. In order to be able to do so, you need to select the checkbox given in front of the "Include videos" option.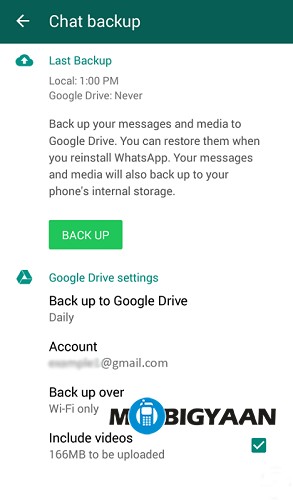 The time taken to backup your chats may vary depending on your Internet connection and the size of your backup.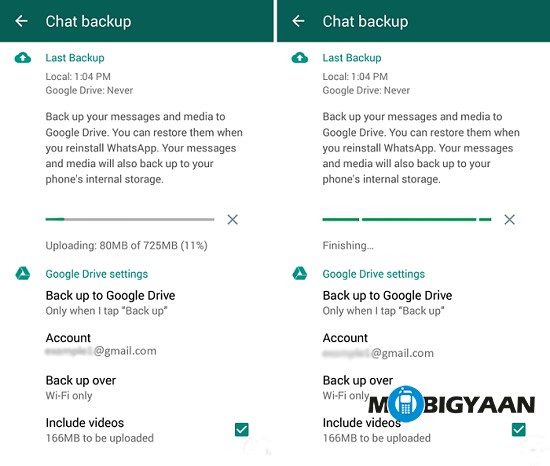 Voila, you have successfully backed up your WhatsApp chat on Google Drive.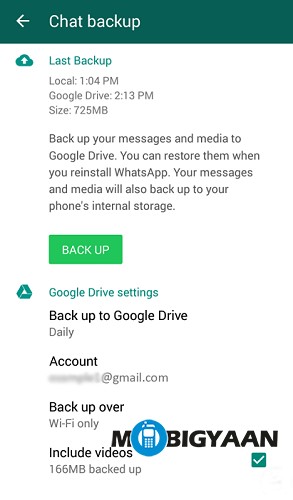 Even though you have backed up your WhatsApp chat on Google Drive, you don't have to rely on Google Drive as a copy of these chats will also be stored locally on your smartphone's internal storage. This means you can restore these chats whenever you want, even if you don't have Internet connection in order to restore the chats from Google Drive.
We showed you how to backup your WhatsApp chat on Google Drive. Now you must be wondering how to delete them from Google Drive, isn't it? If you are looking for the backup file on your Google Drive, you won't find it as the file has been categorized under "hidden app data".
How to delete WhatsApp backup file from Google Drive?
Step 1: Click on the Gear icon in the top right. Now go to Settings > Manage Apps
Step 2: Scroll down till you see WhatsApp in the list. You can see the hidden app data size in there. It will take some time to show you the data size. Wait for it till it appears.
Step 3: After you see the size, you can delete the backup file by clicking on Options > Delete hidden app data.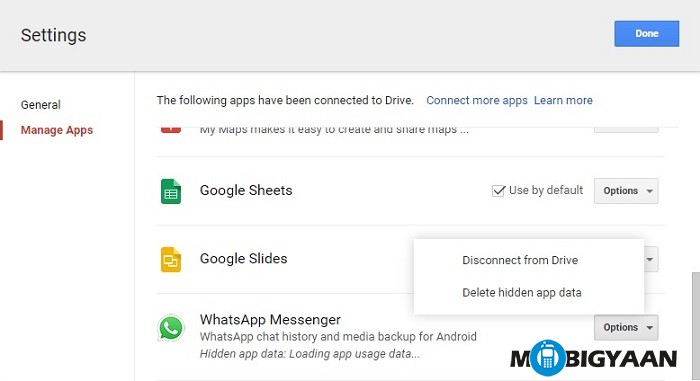 If you have any further queries, do post them in the comments section below. Or, you can head on to WhatsApp FAQ – How do I use Google Drive backup? Hope you liked this How-To guide. For more such interesting guides and, tips and tricks, head on to our guides section. Also take a look at our How to block contacts on WhatsApp guide.