For all the BBM fans who are using the instant messaging app on Android and iOS, you can now make free phone calls to your friends on BBM with the new BBM 2.0 update.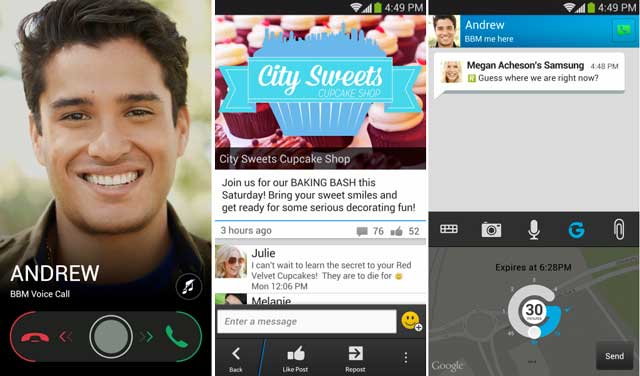 BlackBerry has released the much awaited BBM 2.0 update which brings support for BBM Voice and Channels. The BBM Voice service enables users to call their friends on BBM over Wi-Fi or cellular connection for no additional charge. While the service works well with cellular connections, it is recommended to use it on 3G data or best on Wi-Fi.
The BBM 2.0 update also brings to the popular messenger the BBM Channels, which was launched late last year. The BBM Channels can be used to engage with brands of interest or with other people sharing similar interest. There is also a location sharing system which can be switched on for a limited time interval. You can download the latest BBM 2.0 from the Google Play store or the Apple App Store.