An alleged new mid-range smartphone from Sony dubbed Sony Xperia G has just leaked in a live picture and it should be announced at MWC this month.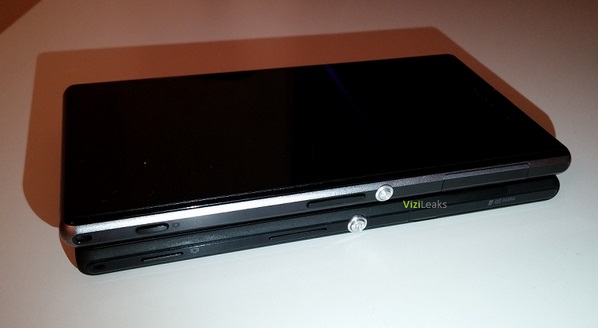 The device looks similar to the Xperia Z1 Compact and should feature a similar 4.3-inch or less display. That's all we can make out from the live picture.
We came across a Sony mid-range smartphone yesterday, with the codename D5103 which could be the same device but we aren't really sure about that.
Sony has been churning out lots of high end stuff recently, with the Xperia Z1 Compact going official at CES and soon after, Sony announcing the phablet T2 Ultra Dual so it's about time we see some mid-range stuff from the Japanese smartphone maker. Considering, Sony has sold its VAIO line of PCs, we should see them focus a lot more on its mobile devices.
The Xperia G should be unveiled alongside the Xperia Z2 which has been leaking left, right and center. With around 10 days to go, we should know everything about the new Sony devices come 24th February at MWC and as always we'll be bringing you all the news.