Android comes with default SMS app but it lacks interesting features which 3rd party apps provide us. We all know that with online messaging services like WhatsApp, people have started using the SMS service less, but they still need the SMS app when they are offline. People who would prefer to send a text without the internet connection, they require an SMS app which is as good as online messaging services like WhatsApp that can show SMS as conversations with smileys and a whole new interface to appeal you visually. So, today I have collected the best SMS apps I find for your Android that simply yields a better replacement for the stock SMS app.
Here they are the 3 best SMS apps for Android smartphones.
3 best SMS apps for Android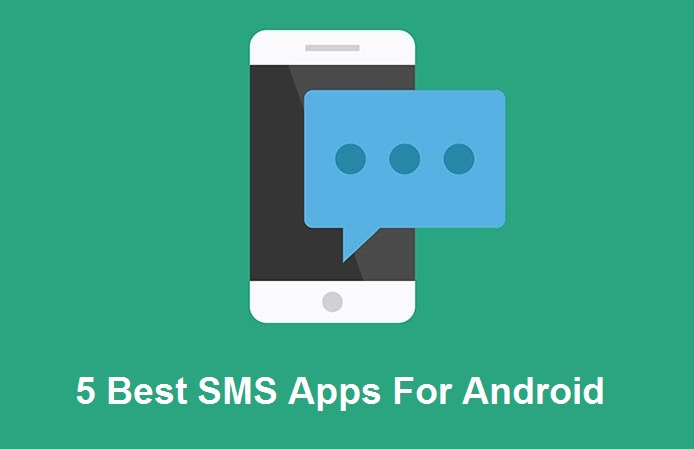 The best SMS app that I used the most is the Textra SMS. This app has elegant visuals and plethora of themes. The best thing I find is its floating SMS notifications. When you get any SMS, a small floating window will notify you about the SMS showing a short preview of the SMS that you got without interrupting any other task that you are performing at that time.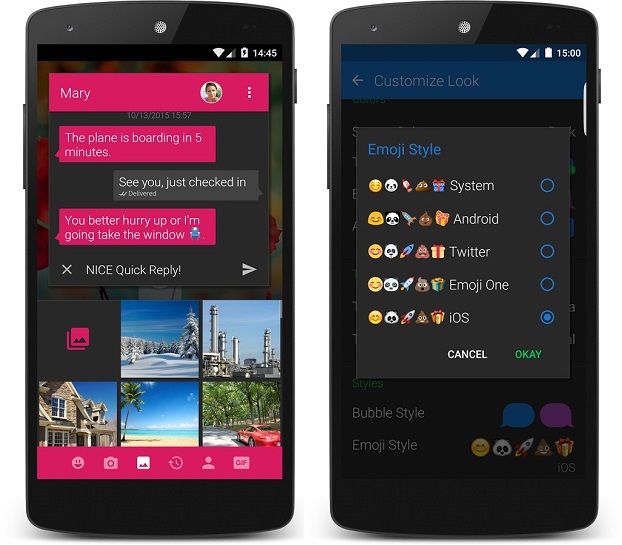 Ever thought to schedule the SMS? The Textra lets you schedule the SMS at your own time. Let's say you want to send an SMS tomorrow to wish someone's birthday, you can simply schedule the message.
Another interesting feature you get is it can block the SMS that bugs you often. It has the ability to take snaps from the camera and can be shared through MMS. Swiping gestures for the text messages are supported by Textra, you can delete the message thread or can call the contact by swiping the SMS.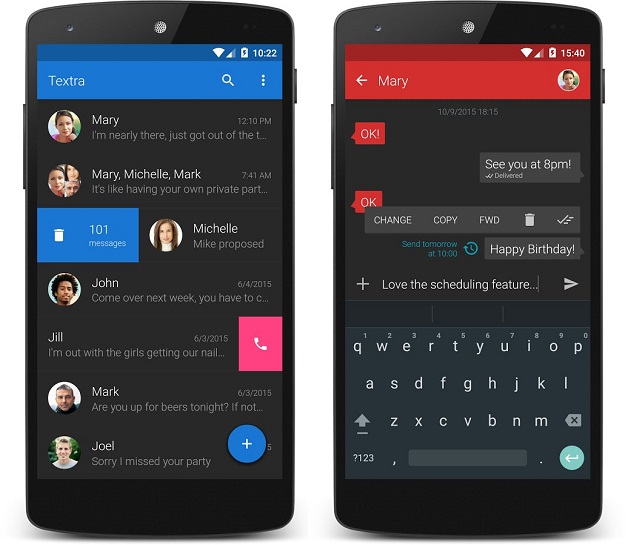 There's even more. It supports over 1600+ emojis for your Android, works with Android Wear and the best part is, it's all free of cost.
As you've already been familiar with the apps from Go Dev Team, they have their Go Launcher, Go Keyboard, and now they have their SMS app, Go SMS Pro. A great SMS app for Android that can be customized the way you want. The app has intuitive user interface having various features such as personalized themes, stickers, free SMS, Private Box, block SMS, and much more.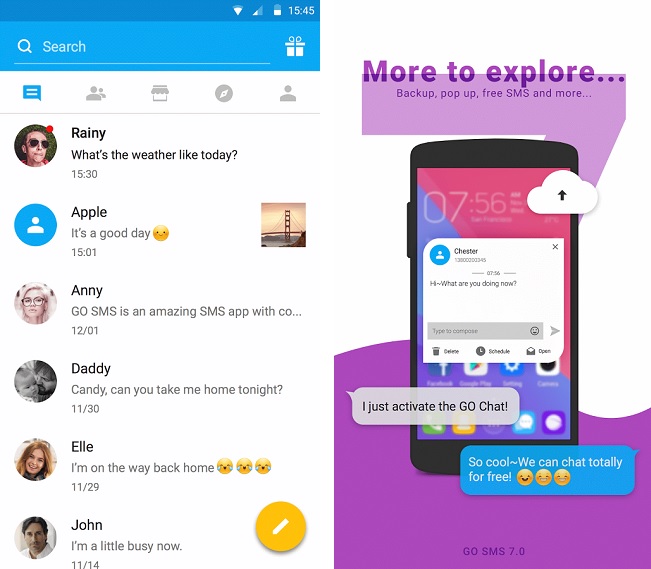 It also has delay send, sticky conversations, and popups SMS for quick viewing and works great with Dual SIM smartphones. Having millions of user database, they have a good support.
Key features
Private Box – encrypts messages for privacy protection.

Popup messages
Block SMS
Sticky Conversations
Delay to Send
Block SMS
Send and receive SMS, MMS messages to any smartphone using Google Messenger. If you know about Google Hangouts, then Google Messenger is a new app from Google that is made for SMS. While the default Android messenger won't give you many features, Google brought us a new messaging app that can replace the stock Android SMS app.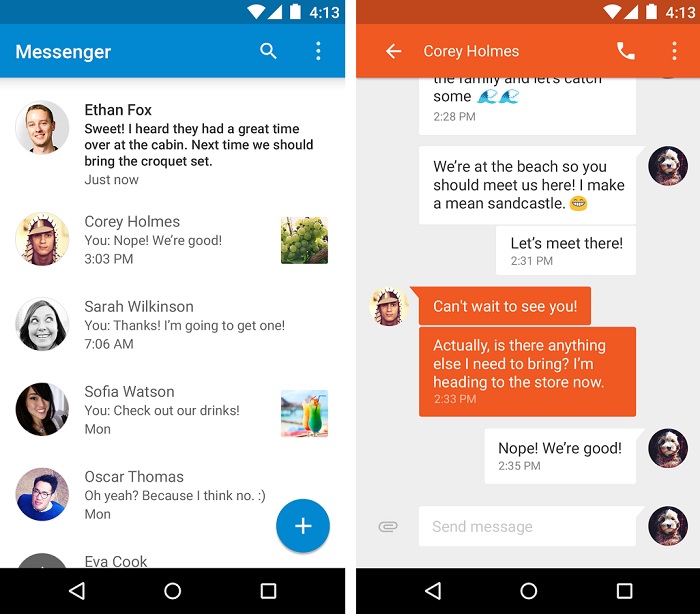 You can send SMS to your friends and family as well as media files using MMS. It provides an easy search through the existing SMS conversations. Moreover, it has emoji, SMS archive, and SMS blocking.
Google Messenger is available for free.
There are a lot more SMS apps available on Google Play store that you can try out as well. These are the 3 best SMS apps for Android that I have found and used on my cell phone. If you come up with something better, don't forget to share with us below the comments.
Also read how to backup SMS on your Android.