In an attempt to curb black money and corruption, Indian government discontinued the ₹500 and ₹1000 currency notes in November last year. This move created cash crunch across India with people relying on their credit and debit cards to make payments for their purchases. Well, to ease things up, and to push the country towards cashless society, Indian PM Narendra Modi launched the BHIM app later in December. Now today, Narendra Modi has announced yet another digital payment service called BHIM-Aadhaar.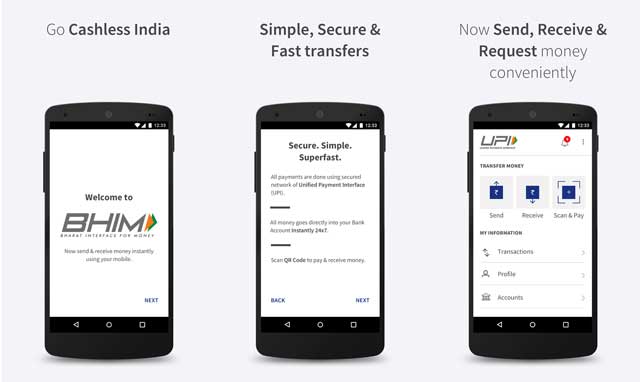 The BHIM app, which stands for Bharat Interface for Money, makes it easier to do UPI and USSD based payments from smartphones as well as feature phones, and, it also doesn't require Internet connection. However, at the end of the day, it does require a phone, be it a smartphone or a feature phone. Well, the new BHIM-Aadhaar payment interface eliminates the need of having a phone to make payments with the BHIM service.
.@narendramodi launches #BHIMAadhaar to enable every single Indian citizen to pay just with their THUMB! No internet, wallet, mobile needed. pic.twitter.com/Pxo6eanHFU

— NITI Aayog (@NITIAayog) April 14, 2017
With BHIM-Aadhaar, customers will be able to make payments to the merchants using their bio-metric data like the thumbprint. For this to work, customers will need a bank account which is linked to their Aadhaar. Once their bank account is linked to their Aadhaar, they will be able to make payments to the merchants using their thumbprint (and the 12-digit Aadhaar number) without requiring a phone. Well, this will allow the less privileged people to make cashless payments even if they don't have a phone.
On the other end, the merchants will have to download the BHIM app on their smartphones and will have to invest in a bio-metric (fingerprint) scanner to accept payments through the BHIM-Aadhaar service.
To give this service a boost, the government has announced that no transaction fees will be levied on the customers or merchants for making and accepting payments through this service. Apart from this, the government has also announced referral bonus schemes for individuals and cashback schemes for merchants. You can read more about it here.
The government has also revealed that the BHIM app has been downloaded by more than 1.8 Crore people together on Android and iOS since its launch in December last year. If you haven't tried the BHIM app yet, you can download it on your Android or iOS device by heading to the links given down below.
By the way, what do you think about this BHIM-Aadhaar service ? Do you think it will help more people to shift towards cashless payments ?
Download Link: BHIM for Android | BHIM for iOS