Nokia, in an intent to provide unending entertainment to their customers have tied up with BigFlix, which is India's first movie-on-demand service by Reliance Entertainment Digital. This association would bring to the users thousands of films.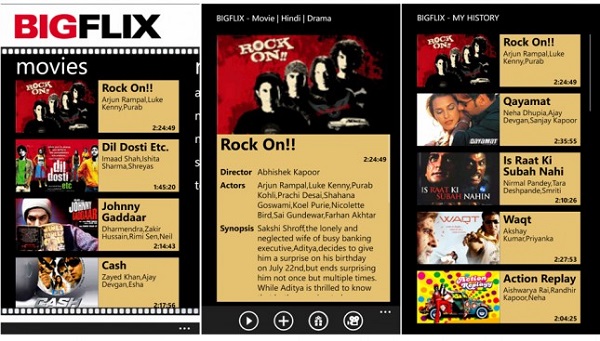 The association between BigFlix and Nokia brought about the launch of the BigFlix App for three recently launched Nokia Lumia smartphones – Lumia 520, Lumia 620 and Lumia 720. Along with the app, the users will benefit with an exclusive three-month subscription to BIGFLIX services that would give consumers access to a huge catalogue of more than 1500 films in more than 6 Indian languages.
The BigFlix app is targeted towards the young and technology-savvy consumers of the Nokia Lumia series. The app has an extensive range of movie titles in English, Hindi, Tamil, Telugu, Malayalam, Bengali and other Indian languages. The movies can also be accessed from other devices like laptops, tablets and desktops using the BigFlix app.