The Ministry of External Affairs, which has adopted the e-Governance scheme for issuing of passports, has now mobilized these services to the smartphones. The Ministry has launched the mPassport Seva app for the Android platform which would assist the citizens.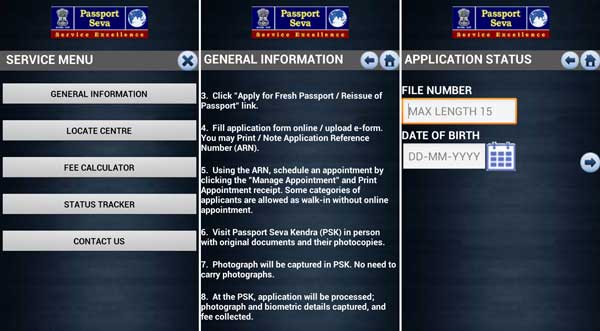 The mPassport Seva is a mobile app for Android phones which offers general information related to obtaining a new passport. It also helps with various services like Passport Application status, locating the nearest Passport Seva Kendra and calculating the necessary fee.
While the app currently can't apply for a new passport, it provides the detailed steps and the documents required for issuing a new passport or renewing an existing one. The app would soon have the functionality allowing it to apply for a new passport. The app has a fee calculator which determines the fees to be paid along with the application. The app has a Status Tracker which shows the current status of the application based on the file number of your application and the applicant's date of birth.
The mPassport Seva app for Android can be downloaded from Play Store.