BlackBerry 10 App World mock up leaks
So the BlackBerry 10 leaks keep on rolling. And this time we get to have a look as to how the BlackBerry App World would look on arrival on the BlackBerry 10 OS.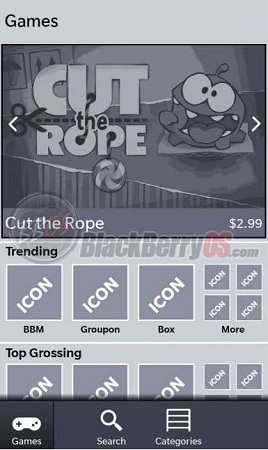 The picture that you see above is a screenshot of the official mockup and it does look a big and better overhaul and change when the App Store arrives on the BlackBerry 10 OS.
There are a couple of thing that we can notice clearly in the pictures and they are:
The "Purchase/Download" button becomes the "Add Review" button after you have bought/downloaded the app.

A "Trending" category (pretty much a top sellers/downloaded at the time).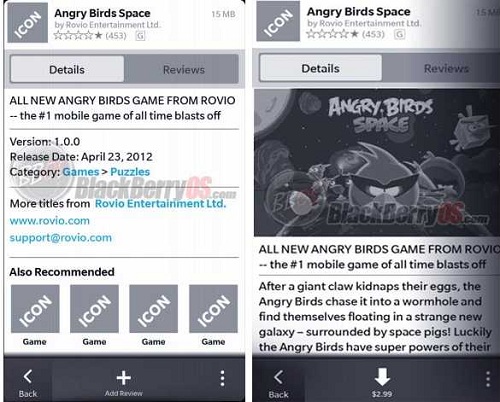 The new App Store looks cool but please note, that these are leaked mockup images and not the final release pictures. So the look, feel and arrangements could change in the final release of the BlackBerry 10 OS, which is expected to happen in August.