Research in Motion (RIM), the maker of BlackBerry smartphones has today made a very important announcement wherein the company has finally unveiled the date when its upcoming BlackBerry 10 OS will be launched.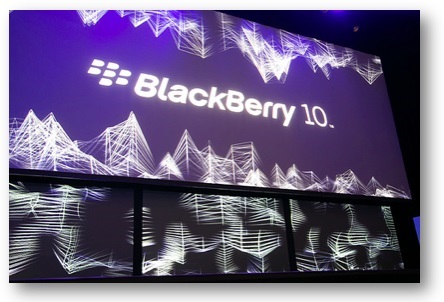 RIM has announced that the Canadian giant will unveil its BlackBerry 10 OS and smartphones on January 30th 2013.

The event will take place simultaneously in multiple countries around the world, where details of the smartphones and their availability will be announced along with a detailed look into the new OS.
Some of the features that RIM has already unveiled of the BlackBerry 10 OS are:
 
BlackBerry Flow and BlackBerry Hub: BlackBerry Flow is a new user experience that allows seamless navigation across open applications and the BlackBerry Hub. All messages, notifications, feeds, and calendar events come into the BlackBerry Hub and no matter what the user is doing with the device, with a simple gesture, they can peek into the Hub at any time.
BlackBerry Keyboard:

The BlackBerry Keyboard learns how you write and adapts to how you type so you can write faster and more accurately, giving you the kind of legendary typing experience that only BlackBerry can deliver. 

BlackBerry Balance:

This feature offers the most elegant way to satisfy both customer and corporate needs without compromising on either. With BlackBerry Balance, personal apps and information are kept separate from work data, and the users can switch from their personal to work profile with a simple gesture. The work profile is fully encrypted and secure, enabling organizations to protect their content and applications, while at the same time letting customers get the most out of their smartphone for their personal use.
For now, if you are one of those who has been waiting desperately to see what the new BlackBerry 10 OS has in store for you, mark the date and stay tuned to us.