BlackBerry 10 N-Series QWERTY smartphone appears in a leaked marketing video, looks cool
We have seen the BlackBerry 10 L-series full touchscreen

smartphone

leak many times and we almost know what lies inside the

smartphone

. But we never had a look as to how the full QWERTY BlackBerry 10 running N-Series

smartphone

would look like. But not anymore!
As you can see in the image above, the BlackBerry L-Series is posing next to the
N-Series full QWERTY
smartphone

which will be launched in early 2013.

This would be great news and relief for all the BlackBerry Boys who have been waiting to see how the full QWERTY

smartphone

from RIM would be like and here you get the look at the N-Series.
As we can notice, the screen is larger and goes with the 720 x 720 pixel resolution and the QWERTY keyboard looks to be well laid out and could be easy to use.


The images of both the

smartphones

has leaked

in an official video which was posted on Vimeo but has now been removed by some Rob Jury who is said to be the original editor of the video, according to CrackBerry.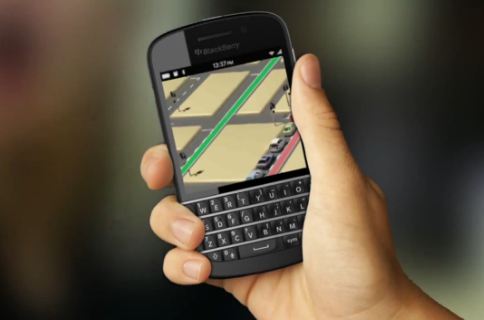 The device looks cool to us and we would definitely love to see the full QWERTY N-Series alongside the L-Series in real flesh very soon.
What's your take on the BlackBerry 10 QWERTY N-Series

smartphone

? Impressed?