After launching the Blackberry 9720 smartphone, which has the additional social features, the device has now been launched in India.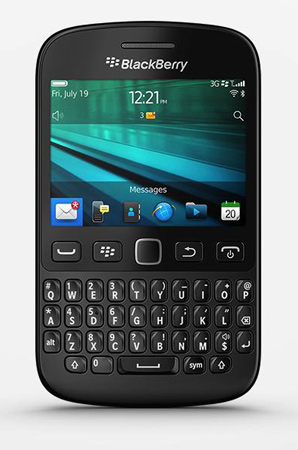 The BlackBerry 9720, which has a premium look and is available in a variety of vibrant colours, has a 2.8 inch display with the distinctive Blackberry QWERTY keyboard. The smartphone has the version 7.1 of the Blackberry 7 OS, with improved features like swipe to unlock.
The BlackBerry 9720 has a dedicated BBM key to access the widely popular Blackberry Messenger and also includes BBM Voice, which lets you chat over Wi-Fi for free. The app can be used to simultaneously post updates to the various social networks. The smartphone would be available with authorized retailers in India from September 14 for Rs. 15990.
Speaking about the new BlackBerry 9720, Sunil Lalvani, Managing Director for India at BlackBerry, said, "The new BlackBerry 9720 smartphone builds on the incredible success of the BlackBerry 7 OS. This new smartphone is absolutely stunning and provides an ideal choice for urban youth and customers who are looking to upgrade from a feature phone or existing BlackBerry Curve smartphone to an affordable, easy-to-use smartphone with rich messaging and social networking connectivity."
Specs of the Blackberry 9720:
2.8 inch display
480 x 320 pixels resolution
800 MHz processor
512 MB RAM
5 MP primary camera
Blackberry 7.1 OS
1450 mAh battery