While the BlackBerry Messenger app was supposed to arrive on Android on September 21 and iOS on September 22, it still hasn't shown up on Google Play. The app however is up on the Apple App Store.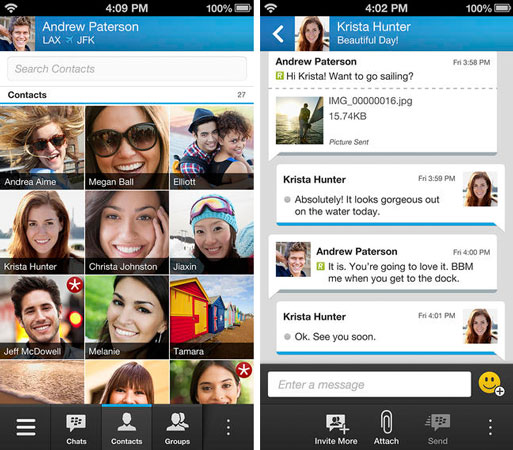 The new BBM app for iOS will offer the same experience as seen in the Blackberry smartphones. The app has the BBM Chat service which can be used to have conversations with friends. The service notifies when the message has been delivered and read and when the other person is replying to the message. At the same time, it can also be used to share files on your phone such as photos and voice notes.
The BBM service also has the Group chat feature which enables multi-person chats of up to 30 people. The BBM app for iOS is available on all iPhones running iOS 6 and iOS 7. You can download the BBM app from the Apple App Store for free.