BlackBerry PlayBook owners are pretty happy these days as the recently launched PlayBook OS 2.0 has brought in some nice and promising features to the tablet.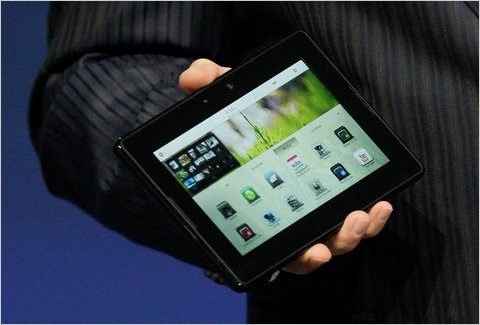 Well, the happiness should grow as BlackBerry OS 10 will be supported by the PlayBook and will reach the tablet soon after the OS is announced.

RIM has told TechRadar that the BlackBerry PlayBook tablet will be getting BB10 OS as soon as it is ready. There is however no confirmation about any new versions of the PlayBook, though we would love to see the new BB10 OS on a new PlayBook, now wont we?
Rob Orr, RIM's VP of product management said, "We've said publicly a number of times that our first BB10 handset will be available towards the end of 2012, and that's still firmly the case. At some point after the launch we'll bring BB10 to our PlayBooks, yes."
So, we can expect new BB10 smartphones and update by Q4 2012.