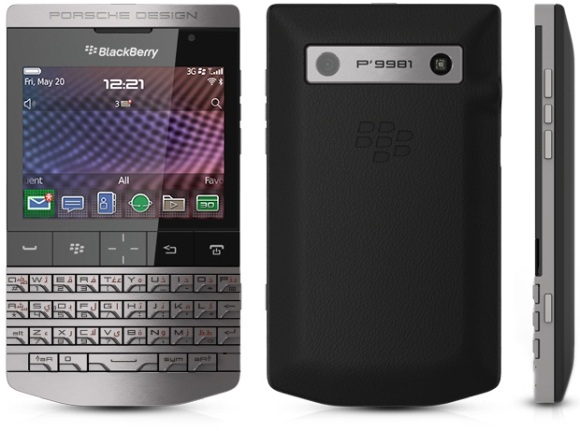 Research In Motion has partnered with Porsche Design and announced the new Porsche Design P'9981 smartphone from BlackBerry. The handset is designed by Porsche Design and is the company's first smartphone. The handset was leaked way back and we thought it was probably a fake, but it's now an official device.
The Porsche Design P'9981 smartphone from BlackBerry has striking looks with edges all over it. It has been constructed with various materials choices including a forged stainless steel frame, hand-wrapped leather back cover, sculpted QWERTY keyboard, and crystal clear touch display.
The handset features a 1.2 GHz processor, 2.8 inch 24-bit capacitive touchscreen display, a 5MP camera HD video recording, 8GB of on-board memory, expandable up to 32GB with a micro SD card, Wi-Fi, Bluetooth, NFC and a 3.5 mm audio jack. The handset will run BlackBerry's latest OS 7.
No word on the price or availability, but we'll keep you posted if something pops up.