BlackBerry seems to be desperately trying to get back into the mainstream smartphone market with its high-end devices. Recently we even saw rumours about a handset codenamed as the Ontario. Now a funny looking BlackBerry device has been spotted.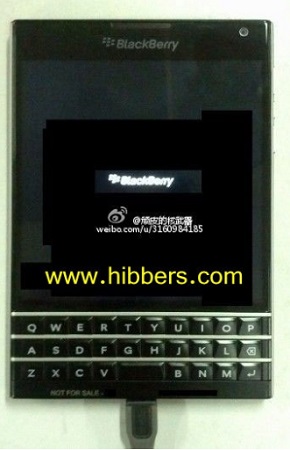 Pictures of an unknown BlackBerry handset with a QWERTY keyboard have surfaced. Unlike regular QWERTY smartphones, this device is rather broad with just a small portion occupied by the keyboard. While it has a QWERTY keyboard, number keys and other function keys are missing.
Sources in the know claim that this device could be the BlackBerry Windemere, which is the other high-end device besides the Ontario. The wide screen is expected to allow users run two apps simultaneously. Also the numbers and other keys would be accessed using a swype gesture. Though, we are expecting high-end specs for the device, the design seem to be a bit heavy on the hands.