We are about a month away from the official launch of the BlackBerry 10 OS and the

smartphone

that will run on the new OS and leaks are flowing in almost every day.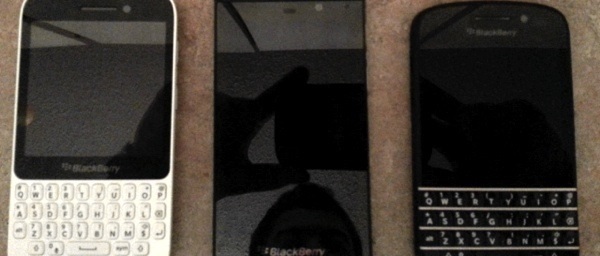 We have seen the BlackBerry Z10 (L-Series) which will arrive in Black and White color options, leak many times but we have only seen the full QWERTY BlackBerry N-Series (X10)

smartphone

for only once.
But today, a new leaked picture shows off the BlackBerry X10 side by side next to the BlackBerry Z10 in both Black and White color options. The Black model matches the one which leaked earlier with chrome frets between the QWERTY keys.

But coming to the White model, the keys are totally different from the Black model and do not arrive with Chrome frets as on the black one. The design is also a bit different from the ones which BlackBerry smartphones are known to carry and matches a lot to the HTC ChaCha which was launched last year.

Overall, going by the looks, both the smartphones impress us and we are really excited to see them in real flesh on January 30th, 2013.