Block Unwanted & SPAM SMSes with smsBlocker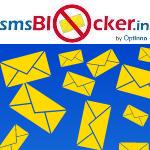 Pune based mobile application development firm Optinno Mobitech Pvt.Ltd. today announced the launch of its new mobile application 'smsBlocker'. The same firm had earlier launched the application 'Mobiwatchman' which offers facility to get rid of unwanted calls and SMS. smsBlocker gives you the options to block unwanted SMS with various filter levels. What is most interesting and unique is smsBlocker's ability to automatically block the cunning spam SMS. The application is currently developed targeting Nokia phones and can be used on all Symbian S60 devices. To check if this app is compatible with your mobile click here. You can get lifetime license of smsBlocker at Rs. 99 (USD 2).
Announcing the launch, Mr. Sagar Bedmutha, Founder and CEO, Optinno Mobitech Pvt. Ltd. said, "smsBlocker effectively empowers you and gives you full control on what SMS you receive. There are sincere efforts taken by the telecom regulators. However, mobile spammers always find ways to bypass the regulations. That is the reason why you receive scores of unsolicited SMS. This is where smsBlocker comes into play. We are certain that now the mobile users need not get annoyed and disturbed by spam."
Here are a few screenshot of smsBlocker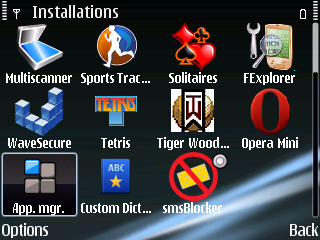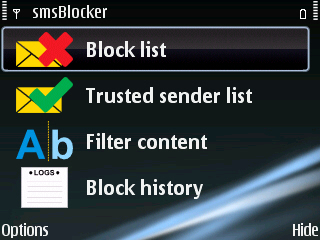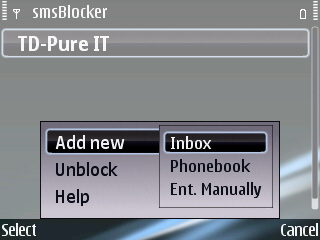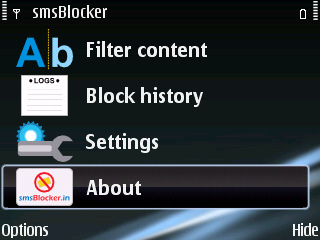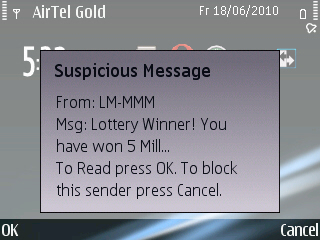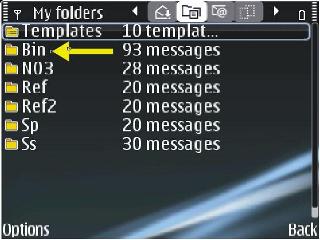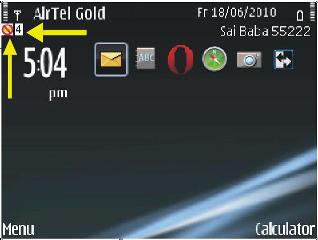 Optinno Mobitech Pvt.Ltd is offering lifetime license of smsBlocker which cost Rs. 99 for free upto 28th June 2010. To download it click here.