While we are waiting to hear about the future of Nokia camera phones, it hardly ever comes in news. While there have been rumours for quite some time now that the next edition would be a Nokia EOS, the specifics of the device never surfaced. Now we some blurred images of what is said to be the Nokia EOS.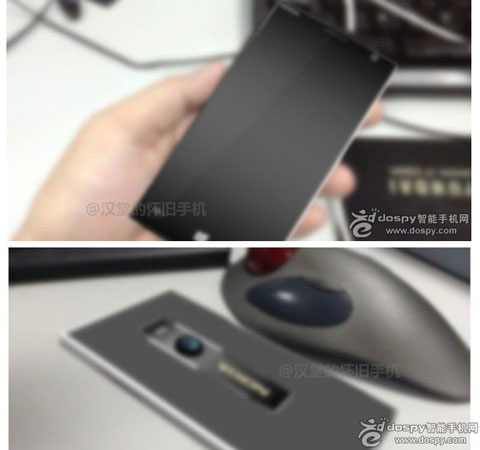 According to some pictures leaked by a Chinese site, the alleged Nokia EOS is shown. While the device looks quite plain and thinner than expected, it is said to be an advanced production stage device. Apparently, the Nokia EOS is expected to come is two versions, one for AT&T which would release on July 9 and the other would be the global release later in September.
Like the Nokia 808 PureView, the Nokia EOS is expected to feature at least a 41 MP camera, but the bump of the camera cannot be seen in the leaked images. Also the Nokia buttons along the right side of the device are not visible.