While the Samsung Galaxy S4 Mini has just become official, the other two devices which were rumoured along with are expected to launch on June 20.  While there is no other info available about the devices, today the press images of the Galaxy S4 Active leaked online.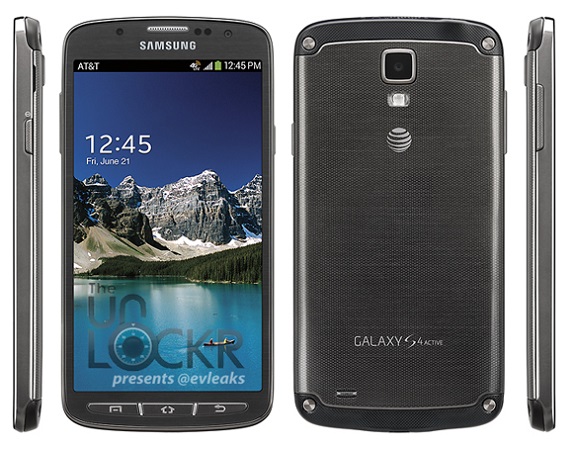 The Samsung Galaxy S4 Active which is supposed to be the rugged version of the Android flagship phone with resistance to water and dust, was spotted wearing the AT&T brand. While the images show a sturdy device with the bare basic body covered, design wise it has maintained the S4 trend.
While the Samsung Galaxy S4 Active is expected to launch at Samsung's Premier event on June 20, the date on the image shows June 21, which may signify that the phone might get released the very next day. Also expected at the event, besides the Galaxy S4 Mini, is the Galaxy S4 Zoom with a 10X optical zoom.