BoxTV is one of the best apps in India to get video content. You can easily stream bollywood, hollywood and regional videos along with TV shows and other premium, and it is now available for Windows Phone users. The app is popular in India, since Hulu and Netflix are yet to make an appearance here.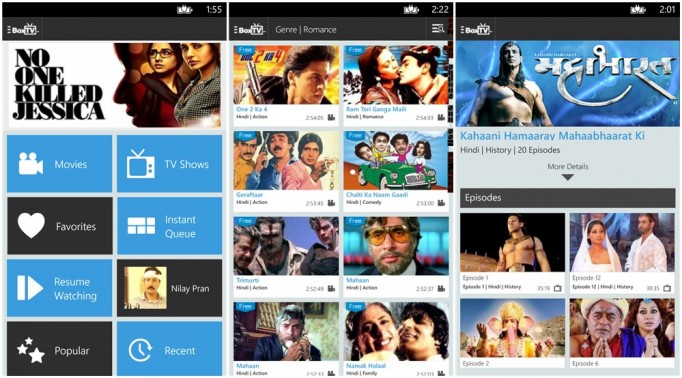 What's on offer?
The BoxTV app has been available for Android and iOS for some time, but this is the first time it will pour on to the Windows Phone platform. So what's on offer with this app? Well, it claims to offer 5000 hours of free movies and TV shows. A subscription plan can shoot up your access to around 17000 hours of free videos.
How does it work?
The first thing you have to do is register on the app. Once you have filled out the necessary details, the app will show you recommendations of videos. You can filter the videos according to language and genre. Not just that, the app is optimized to work with mobile data usage and you can use different quality settings according to your connectivity speed.
Qualms
The BoxTV app sadly does not allow you to download videos.
It is available for all Windows 8 smartphones. You can download the app from here.