While MediaTek has just announced its LTE capable processors, Broadcom, which is known competitor, quickly announced its new dual core LTE chipset – the Broadcom M320 LTE.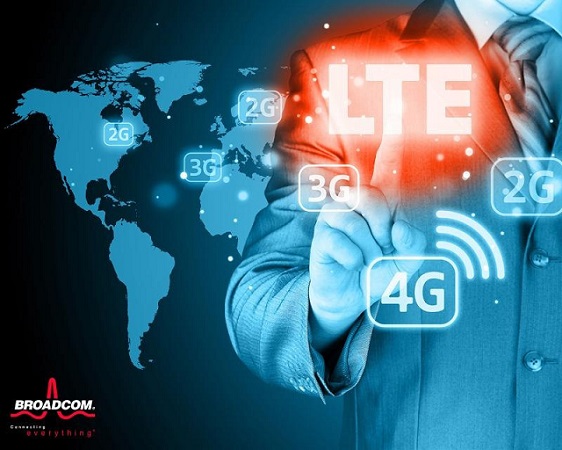 Broadcom has unveiled the Broadcom M320 LTE SoC, which has dual core architecture. The chip has two ARM Cortex A9 CPUs along with the PowerVR 5XT GPU and the turnkey reference platform for OEMs. The chip uses BCM2095 LTE RF transceiver thus enabling FDD and TD LTE/3G/2G band support, which includes most of the network bands worldwide. It can deliver 150 Mbps category 4 speeds on LTE networks and 42 Mbps on 3G HSPA+ networks
The Broadcom M320 LTE SoC also supports dual band Wi-Fi, Bluetooth smart, GPS and NFC. The chip also has VoLTE and HD voice support. It would support HD displays with high quality imaging and graphics. The power consumption of the LTE modem is reduced by nearly 30 percent thus preventing battery drain.
The Broadcom M320 LTE SoC is aimed at sub $300 smartphones. While Xolo had given a try to the Broadcom processors for the Xolo Q1000 Opus, it would be interesting to see how other Indian manufacturers would use this processor on their upcoming smartphones, considering that the 4G technology is gaining pace in the country.