BSNL Chennai and Tamil Nadu revise its prepaid 3G Data plans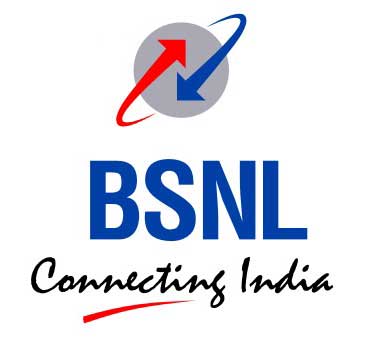 Gone are the days when BSNL used to provide affordable 3G data plans. BSNL has now revised and reduced the data usage and also increased the price of a few 3G data plans in Chennai and Tamil Nadu. Starting with plan 103, the revised MRP is 101 and data usage has been reduced from 250MB to 225MB. The popular plans like 1102 and 1503 which give data usage of 10GB and 15GB respectively are now priced at 1801 (1261 till 31-12-2011) and 2251(1576 till 31-12-2011).
Two new plans priced at 1251 (751 till 31-12-2011) and 3102 have been introduced giving a data usage of 5GB and 15GB and come with a validity of 30 days and 180 days respectively. All other plan details are as below.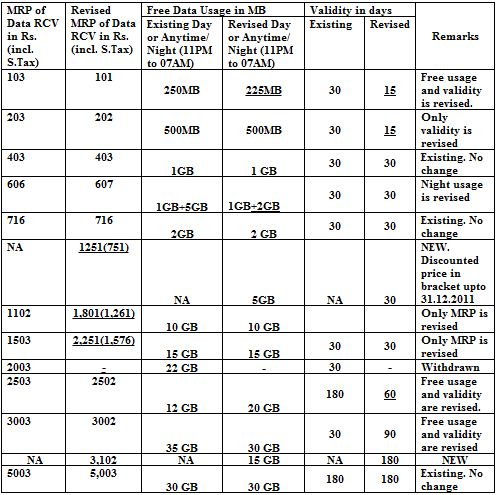 With effect from 01.01.2012, the revised data RCV without the discounted price (i.e. MRP Rs. 1,251, 1,801 & 2,251) will come into effect.