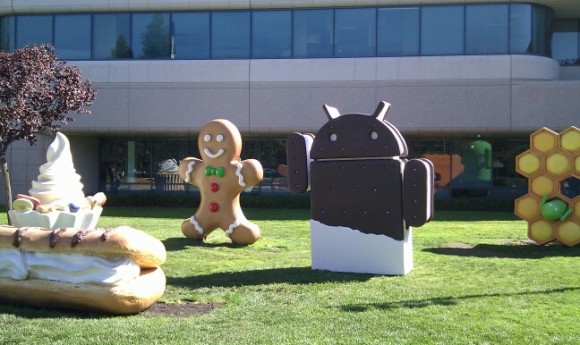 We all know that October 11th was the day when Samsung was coming out with 'Something Big' but that eventually got postponed maybe because of Steve Jobs sudden demise. But now, Samsung has sent out fresh invites for an October 19 event to be held in Hong Kong.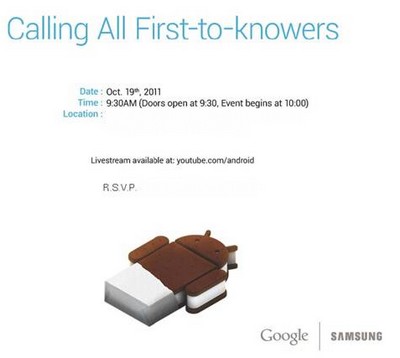 So it should be the day Samsung takes the covers off the Nexus Prime. We also know that it runs on Android 4.0 Ice Cream Sandwich OS so on the same day we'll also see the release of the new OS. As for the ritual that has been followed every time Google launches a new OS, the Ice Cream Sandwich Statue has arrived at the Google Headquarters in Mountain View.
Stay tuned with us for more on both the ICS and the Nexus Prime.