BSNL is one state-run operator who doesn't settle for anything less than what is in demand in the market. It has tried to cash on its wide consumer base with smartphone offerings in collaboration with companies. One such offering is the Trendy 531 Android smartphone from Champion which runs on Android 4.2 and will be priced at Rs. 13,999.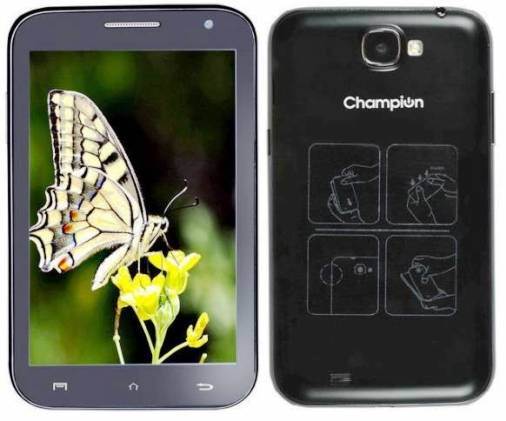 "Our collaboration with BSNL celebrates the launch of the BSNL Trendy 531 phablet in India, the market for which is at an inflection point. With people becoming familiar with technology and its applications, we promise our customers an excellent user experience with the latest technology at a great price," said Kapil Wadhwa, MD, Champion Computers Pvt. Ltd.
The phone is equipped with features such as a 5.3-inch display, 1.2-GHz quad-core processor, dual-SIM capability, 1 GB RAM and a 13-megapixel camera. It also includes a 3200 mAh  battery, 4GB internal storage and MicroSD support.
BSNL is offering free 500 MB of 3G data for a full year for the smartphone. The smartphone is available on the website of Champion Computers with a 10-day shipping promise.
While everything for this handset seems to be tied up in nice little package, there is no escaping the fact that Champion is a little known brand, which will kind of act as an aberration for people investing in the phone, since so many phones are available in a similar price range.
Thanks Bandhan Preet Singh for the tip!