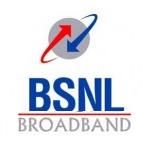 In order to increase the number of BSNL Broadband customers BSNL has come up with scheme for all the new Broadband customers. BSNL Broadband will provide all of its new customers :
1) Games on Demand (GoD) service by Indiagames Ltd (worth Rs. 100) for 2 months.
2) Music and Video on Demand Service by Hungama (worth Rs. 149) for 1 month.
For activation/ availing the service, subscriber may contact franchisees. In addition, the franchisee will contact newly added broadband customers directly and ask them to register for the service on BSNL website.
On expiry of the free period, there will be no auto renewal of service. Customer will be contacted by the franchisees and paid service will be provided by the franchisee only after getting customer's explicit consent in this regard. The scheme will be applicable till 05/08/2010.