How annoying and frustrating it is when you want to make an important voice call to your boss, but couldn't, only because your phone doesn't have network signal? Well, as someone who's been there and done that, I know exactly how it feels. Of course, if you have access to Wi-Fi broadband, you can always make voice calls using WhatsApp and other apps that provide voice calling services, but the other person too should be using these apps and services for you to be able to talk to him. And more importantly, he too should have Internet access for you to call him through WhatsApp, or perhaps Telegram. Well, what if we told you that it would soon be possible to use Wi-Fi broadband to make calls to landline and mobile numbers?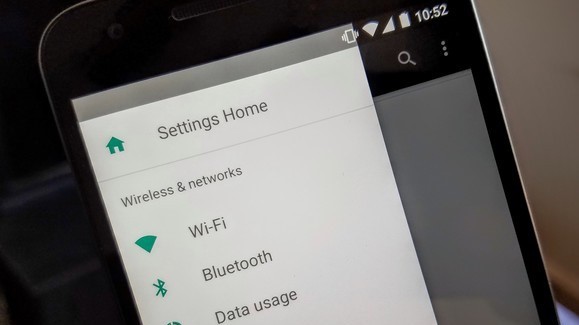 Yes, you read that right. You will soon be able to make calls to landline and mobile numbers using your home or office Wi-Fi broadband. TRAI (Telecom Regulatory Authority of India) had recommended this proposal back in October last year, which has now been approved by the Telecom Commission of India.
This new connectivity option should come in handy for those who face call drop issues or often find themselves in an area that has no network coverage, but does have Wi-Fi connectivity available.
With Telecom Commission giving nod to TRAI's proposal, telecom operators will now be able to give you a new mobile number without requiring a SIM card that can be activated by downloading an Internet telephony app, and can then be used to make voice calls to landline and mobile numbers.
How will this work?
The way this will work is that a consumer will first have to download an Internet telephony app of a telecom operator on his smartphone. This will get them a 10-digit number that will be similar to any mobile number. Once a consumer has this 10-digit number, all he has to do is connect to a broadband connection via Wi-Fi and make calls using the telephony app that he downloaded on his smartphone.
However, it's worth noting that if you have Vodafone SIM (or any other telco's SIM) in your smartphone, and download the telephony app of Airtel (just an example), then you will get a new and different number. But, if you download Vodafone's telephony app, then the number you get will be the same as that of your current Vodafone number.
We very much appreciate and applaud TRAI and Telecom Commission for this new measure to deal with call drop and network unavailability issue, as it will certainly come in handy for those who live in an area where network coverage is weak, but reliable broadband connection and Wi-Fi is available.