Menlo Park-based social media giant Facebook, on the first day of its F8 annual developer conference, made quite a lot of announcements like the 'Clear History' feature, Groups tab, and, group video calling for Instagram and WhatsApp. However, that one announcement that made everyone raise some eyebrows was the announcement of Facebook's dating service.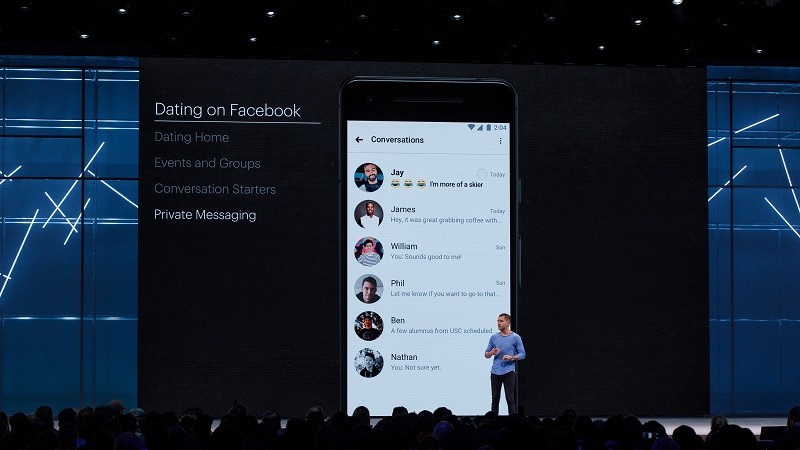 Yes, at a moment when Facebook is receiving a lot of flak from around the world over data privacy and Cambridge Analytica scandal, Mark Zuckerberg – the CEO and Founder of Facebook – took to stage to announce his company's foray into the world of dating.
Zuckerberg announced that Facebook is building new features for its dating service. However, those interested in Facebook's dating service won't have to download any extra app on their smartphone, as it will be accessible from within Facebook's main app.
Speaking about this dating service, Mark Zuckerberg said, "This is going to be for building real, long-term relationships — not just for hookups".
That said, with this new dating service, Facebook users will be able to create a dating profile that will be different from their Facebook profile, and, their Facebook friends won't be able to see their dating profile. In fact, Facebook said that people using its dating service will only be suggested to those who aren't their friends (on Facebook, of course).
"People already use Facebook to meet new people, and we want to make that experience better. People will be able to create a dating profile that is separate from their Facebook profile — and potential matches will be recommended based on dating preferences, things in common, and mutual friends. They'll have the option to discover others with similar interests through their Groups or Events. However, what people do within the dating feature will not be shown to their friends." said Facebook in a blog post.
While Facebook hasn't revealed whether its dating service will be free or paid, it is certainly going to compete with the prominent players of the world of dating like Tinder, Bumble and OKCupid.
There's no word on when exactly will Facebook roll-out its dating service, but the social media giant has said that it will start testing this service later this year.