Social media giant Facebook's two-day annual developer conference – F8 – kicked off yesterday in San Jose, California where Facebook made quite a few announcements. However, alongside Facebook, Instagram also had some announcements about its new features. Let's take a look at each one of them.
App Integration
If you are a regular Instagram user, and care to check out others' Instagram Stories, you must have come across people who often share the screenshots of their music player's screen, letting the world know which song they are listening to.
Well, keeping such species in mind, Instagram has announced app integration for Instagram Stories that makes sharing content from app to Stories much more easier. For now, Instagram is supporting Spotify and GoPro, but the company has said that more apps will support this feature soon.
To share content from an app to Instagram, all you have to do is tap on the share button in the app and select Instagram. Doing so will result in the content being pulled from that the app to Instagram camera. From there, you can edit the content using various creative tools and add it to your Stories or share it with your friends via Direct. What's also worth noting here is that users aren't required to connect their Instagram accounts to other apps to share content on Instagram Stories.
Group Video Chat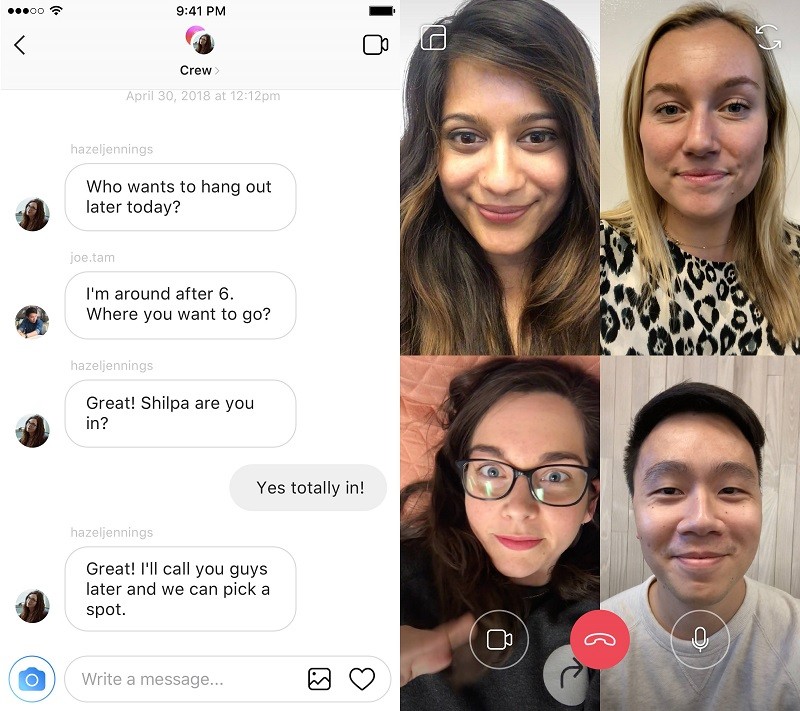 We have been hearing of Instagram testing the video chat feature for quite some time now. And now, Instagram has finally announced that this feature is soon coming to the app.
The video chat feature will be rolled out to users in the "coming weeks" that will allow them to video chat with their friends. However, video calls aren't restricted to one-on-one chats, but will allow group chats as well.
To start a video call, all you have to do is tap on the new camera icon that will appear in the top-right corner of a Direct thread. That said, you can also minimize the video call screen and do other things on Instagram like scrolling through your feed, or dropping some comments on a post.
AR Camera Effects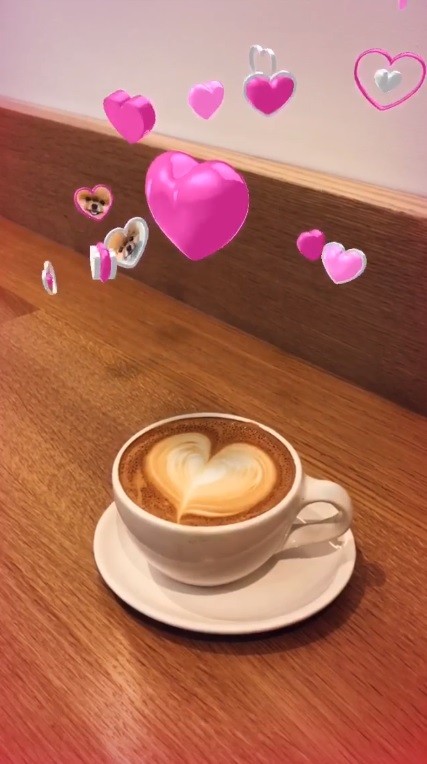 AR effects have been around on Instagram for long now, however, with Facebook's Camera Effects Platform, Instagram is allowing third-parties to create their AR filters and effects that can be used by others.
What that means is if you come across some cool AR effects in your favorite celeb's Instagram Story, you can tap on "Try it on" to try out those effects yourself. Cool. Isn't it? Well, having said that, Instagram has partnered with Ariana Grande, Baby Ariel, Liza Koshy, Vogue, and Buzzfeed to bring some creative AR effects to you. These effects are "coming soon" to all the users.
New Explore Tab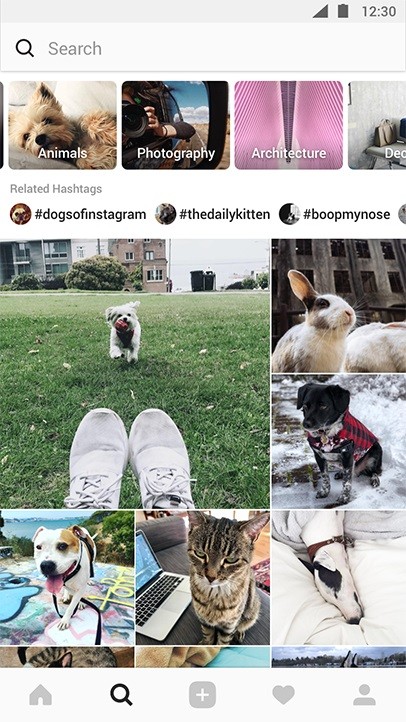 More than a week ago, we reported that Instagram was testing a new layout for its Explore tab. Well, this new Explore tab has now been announced by Instagram. Instagram says that the Explore tab will continue to show you content based on the people you follow or the posts you like, however, the way this content is presented to you is changed.
The content in the Explore tab is now grouped into different categories to make it much more easier for the users to check out the type of content they are interested in. For instance, if you love pets, you can tap on the tile that says Animals. This will show you all the posts related to animals. Besides, you can also tap on the hashtags shown below those tiles to further filter the content.
This new Explore tab will be rolled out to all users in "coming weeks".
So, out of all these new features, tell us which one are you most interested in?