Samsung offers one of the best displays for smartphones, the flagship Galaxy S9+ is equipped with a 6.2-inch Quad HD+ AMOLED display. Changing the screen resolution has a greater impact on the battery life, we have shown you the 8 ways to save battery on Samsung Galaxy S9+. You may want to experience the Samsung Galaxy S9+ at highest resolution for crispier content especially for Gear VR experiences, so here's a guide that explains how to do it.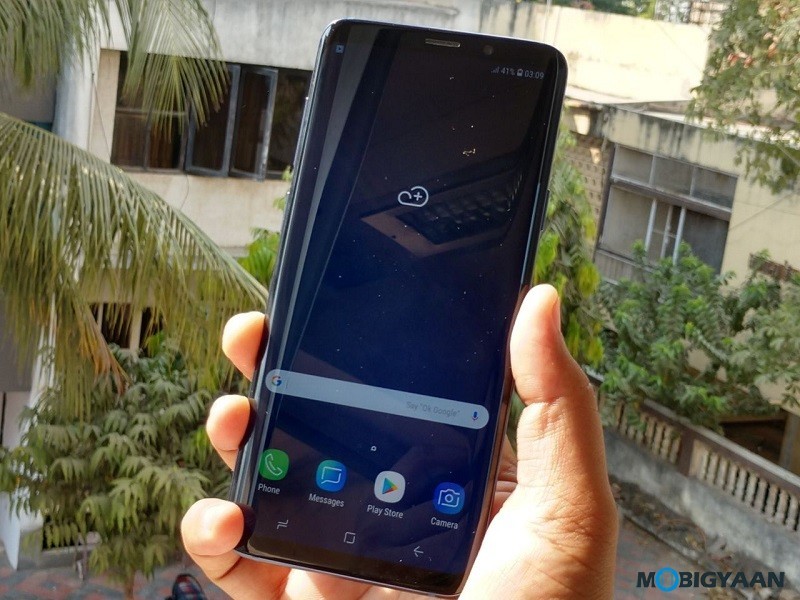 More pixels requires more energy, hence, the display consumes more battery when at full resolution. Due to it, Samsung has chosen the FHD+ screen resolution by default, however, offers you to change the screen resolution manually on your phone.
Either you want to keep it at the highest level with a cost of the battery or save the battery by compromising the screen quality, you can change the resolution of your screen right from the display settings.
Changing screen resolution on Samsung Galaxy S9+
To lower the resolution on the Samsung Galaxy S9+, you need to enter the display settings.
Go to Settings -> Display -> Screen resolution.
Choose from HD+, FHD+, or WQHD+.
The HD+ resolution has 1480 x 720 pixels while the FHD+ resolution has 2220 x 1080 pixels and the highest WQHD+ resolution has 2960 x 1440 pixels.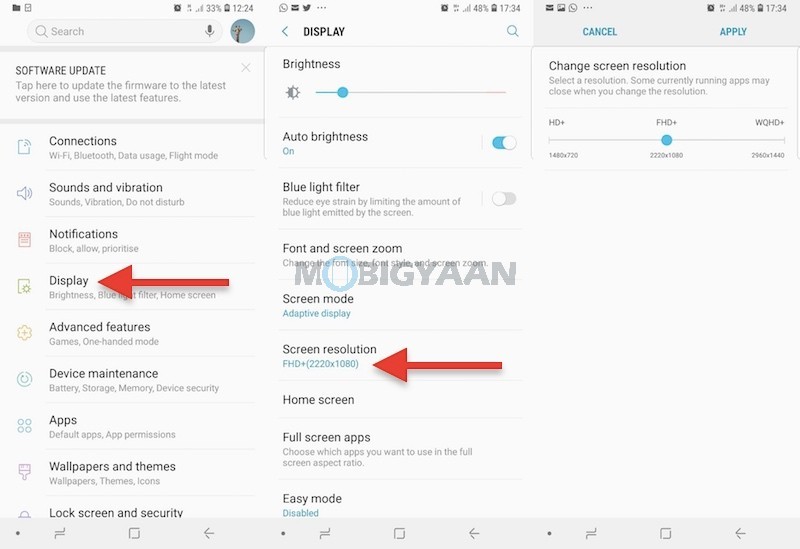 This setting is also available for Galaxy S8, Galaxy S8+ Galaxy Note8, and Galaxy S9. It's also available for the Galaxy S7 and Galaxy S7 Edge if they have updated to the latest version of the Android.