Many of you receive WhatsApp messages which include files such as images, videos, audios, documents other files. There are people who always want to check out your phone's gallery. If you find the WhatsApp photos and videos in your gallery and want to save it from prying eyes, you can hide them from the gallery without deleting the files.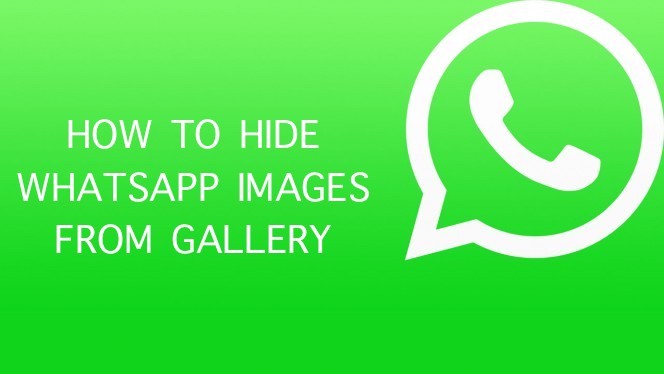 How to hide WhatsApp images from Gallery
For that, just go to the built-in file manager or any using third party file manager app like ES File Explorer, tap internal storage, tap WhatsApp, and enter Media folder.
Go to File Manager -> Internal Storage -> WhatsApp -> Media.
Once you are in the Media folder, rename the folder you want to hide. make sure you rename it starting with a dot. We have just put a dot at the start of the 'WhatsApp Images' folder to hide it from the gallery.
What happens when you add a dot, the system doesn't scan the media files from that folder eventually hiding them from the Gallery. It works for other folders as well, just put a dot at the start.
The same thing works with other folders as well if you want to hide WhatsApp videos from Gallery. Choose the WhatsApp Videos folder. Do you know you can also save WhatsApp Status photos and videos on your smartphone?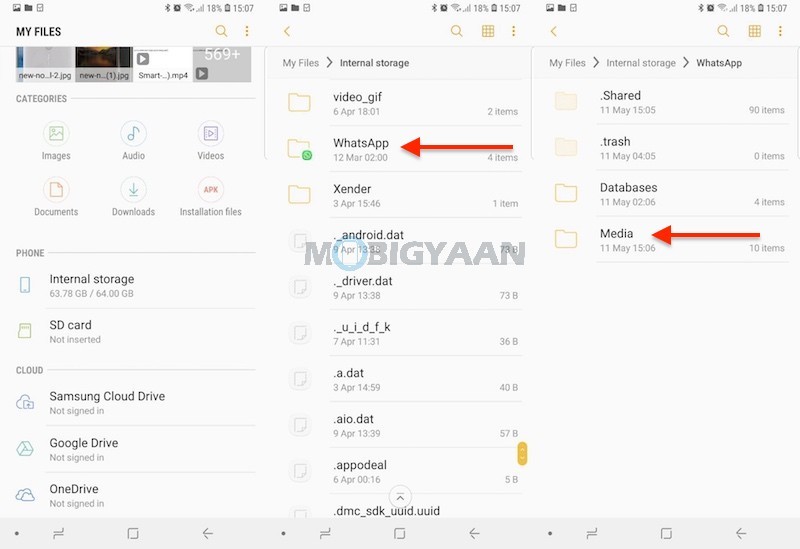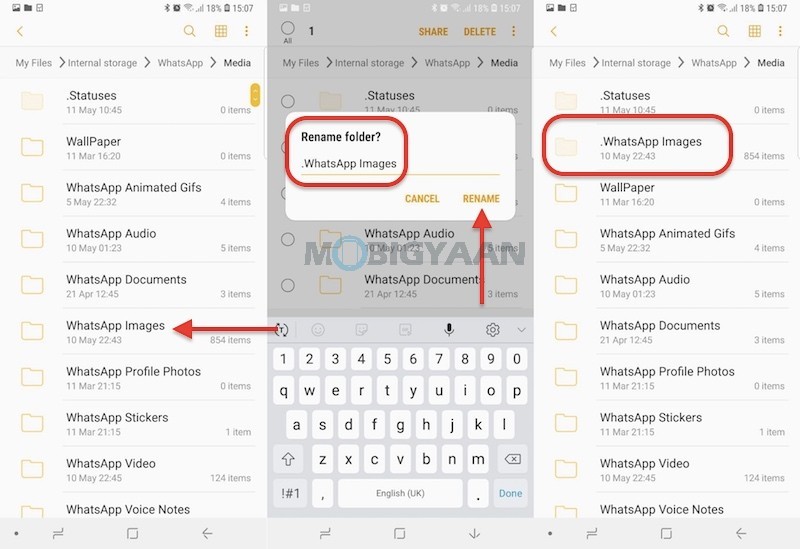 This method is easy, however, what we found with this trick is whenever you receive new images on WhatsApp after you rename, WhatsApp will create a folder again with the same name making it complex for you since now you have to deal with two WhatsApp Images folder.
To solve the problem here's another method which requires copying a file that won't mess up the folders. All you need to do is copy the .nomedia file from the Sent folder in the WhatsApp Images directory. Not all file managers are able to create an empty file. The .nomedia file disables scanning of the media files that are inside the folder.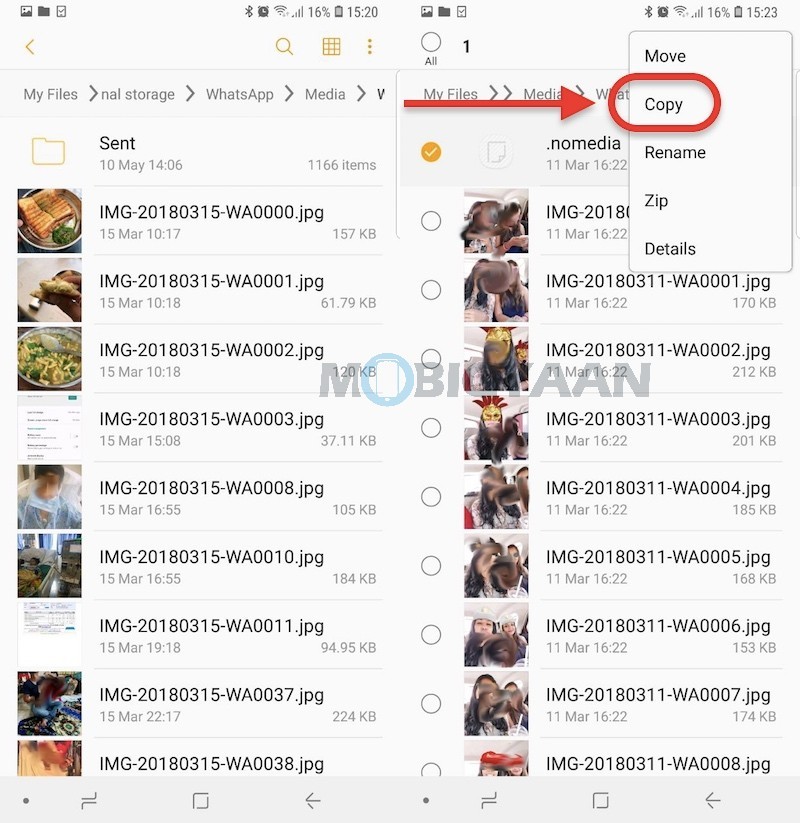 If it works for you, hit thanks in the comments below. Also, check more such WhatsApp guides and other apps guides at How-To Guides.