Back in February this year, Facebook owned WhatsApp rolled out a new feature called 'Status' which is essentially a clone of Snapchat Story. With the new Status feature, users can share photos and videos with their WhatsApp friends which would disappear automatically after 24 hours. This is actually useful if you are somewhere like a music concert and you want to share your experience with your friends.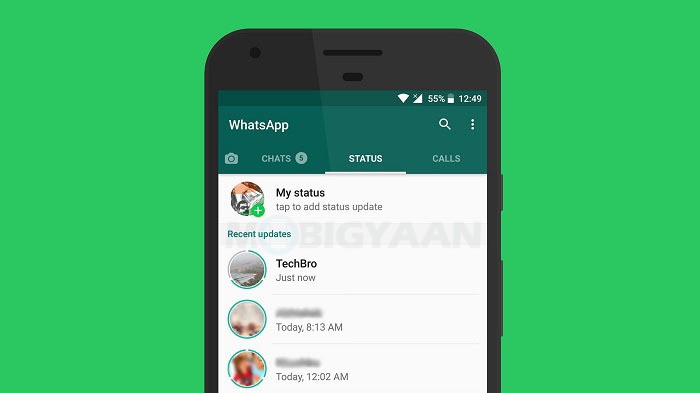 The WhatsApp Status, like WhatsApp chats, is secured with end-to-end encryption which means only the sender and receiver can see the information. Having said that, unlike the photos, videos and other documents shared with friends in a personal or a group chat, the photos and videos shared in WhatsApp Status cannot be saved on your smartphone. Of course, you can always take a snapshot of a photo or record the video using screen recorder. But, chances are you will loose out on quality.
The reason for saving photos and videos shared in your friend's Status can be different for all. If it's something cool, funny or informative, you might want to share it further with your friends and family. Well, if this sounds like you, we show you how to save WhatsApp Status photos and videos on your smartphone in this article. Read on.
How to save WhatsApp Status photos and videos on your smartphone
Step 1: First of all, you will need a file manager app. We used the one named 'File Manager (File transfer)' as it was already on our smartphone. You can download it from here.
Step 2: Now open the File Manager app and tap on hamburger icon (three horizontal lines) located at the top-left corner of the screen and then tap on 'Settings'.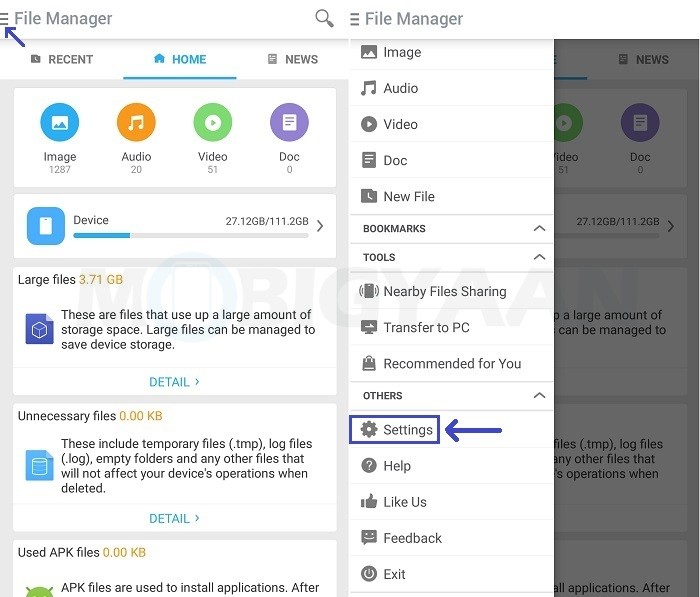 Step 3: Under the Settings menu, you will see an option saying 'Show Hidden Files'. If it's not selected already, tap on the check box right next to it and you will see a blue-colored tick mark inside the box.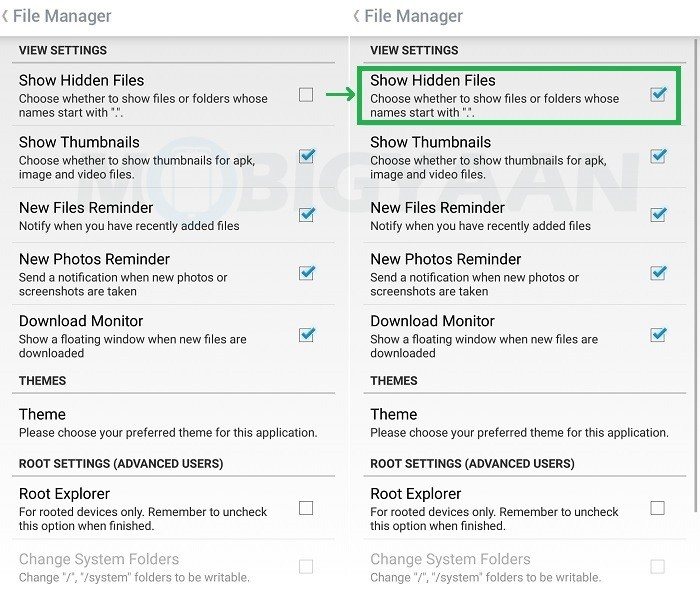 Step 4: Now go back to the main screen of the File Manager and tap on 'Device'. You will now see all all the folders that are created by different apps and games on your smartphone. Keep scrolling down and then tap on the folder named 'WhatsApp'.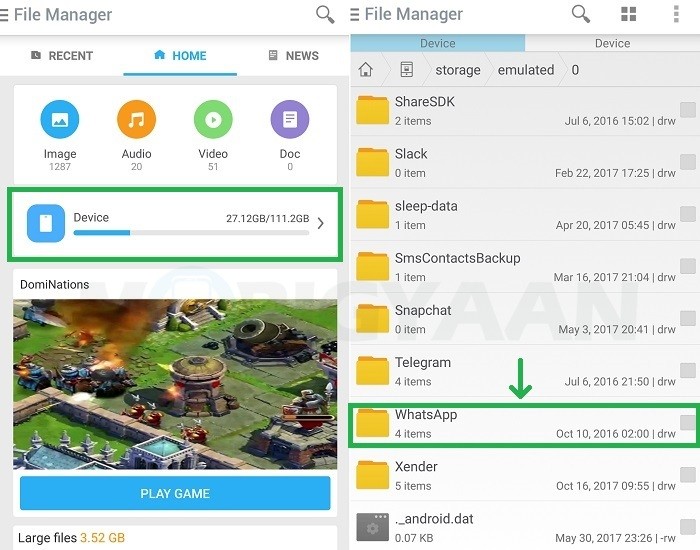 Under the WhatsApp folder, go to Media > .Statuses. The .Statuses folder is a hidden folder which generally isn't visible. A reason why we asked you to perform Steps 2 and 3.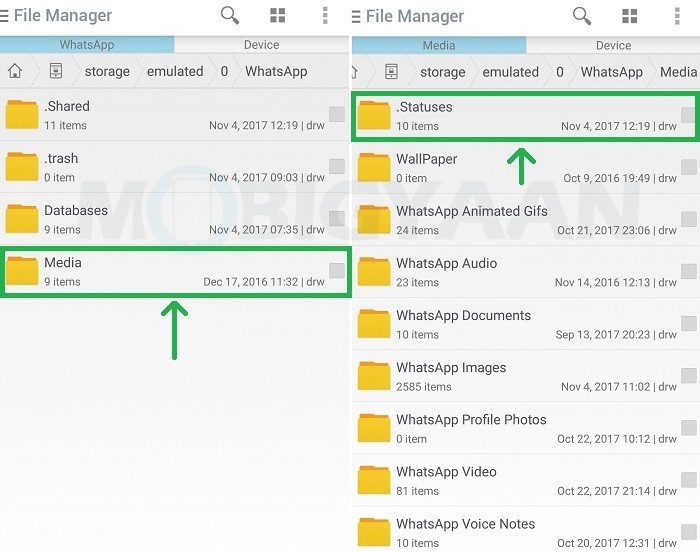 Well, it's this .Statuses folder under which you will find all the WhatsApp Status photos and videos of your friends.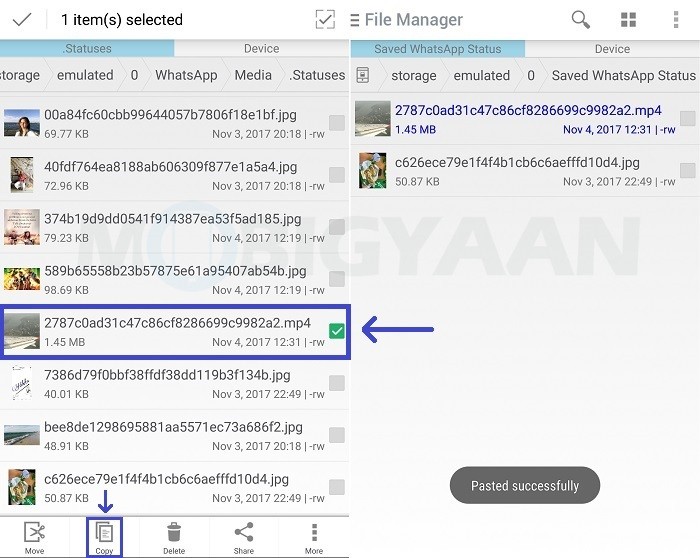 However, do keep in mind that only those photos and videos will appear in this folder that you have already viewed from within WhatsApp. And, they will also disappear from this folder automatically after 24 hours of being posted.
To save WhatsApp Status photo or video on your smartphone, you simply have to select any photo or video, tap on 'Copy', and then paste it in folder that's created in a different location, and voila, you will have it on your smartphone even after 24 hours from when they were posted by your friend.
We hope you were able to save WhatsApp Status photos and videos on your smartphone. For more, you can head over to our 'How-To Guides' section.