Google released Android 6.0 Marshmallow last year. This new iteration of Android brought some new features along with it. One of them is the Doze Mode. You must have heard about it whenever and wherever Android Marshmallow was mentioned. The Doze Mode, when activated, helps reduce the battery drain of your Android Marshmallow powered smartphone.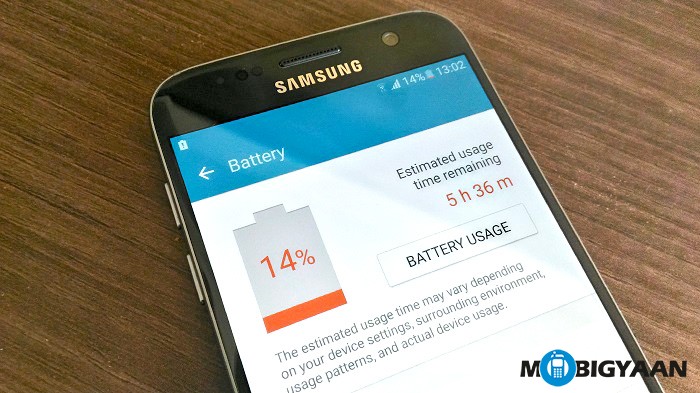 An Android Marshmallow powered device enters the Doze Mode when it's not connected to a charger, is not moved for a long time and the screen is off. The Doze Mode won't work when your device is in your pocket or when you are moving or using your smartphone. When in Doze Mode, the system will try to reduce battery drain by restricting apps from accessing network or CPU intensive services. High priority apps like SMS and calls will still work.
If you are thinking that your smartphone too has Doze Mode just because it's running on Android 6.0 Marshmallow or higher, then you are wrong. Doze Mode does have some requirements which need to be met. Firstly, your device should have Significant Motion Detector (SMD) which is required to know whether the device is lying still or moving. Second requirement is the Google Cloud Messaging (GCM), a cloud-to-device service which makes sure you receive high-priority notifications even when the device is in Doze Mode.
Most of the smartphones don't meet either or both of these requirements. If an old device which was missing the SMD was updated with either an official Marshmallow update or a Custom ROM based on Marshmallow, the Doze Mode won't be available. You must now be thinking that your whole life was a lie. If you are not sure, we show you how to check if your Android smartphone supports Doze Mode or not.
How to check if your Android Marshmallow powered smartphone supports Doze Mode
Step 1: You first need to download the .apk file of 'Check Doze' app from XDA Developers Forum.
Note: Download and install the app at your own risk. We are not responsible for any damages that may occur to your device.
Step 2: After you have downloaded the apk file, open it. If the installation of apps from unknown sources is disabled, enable it.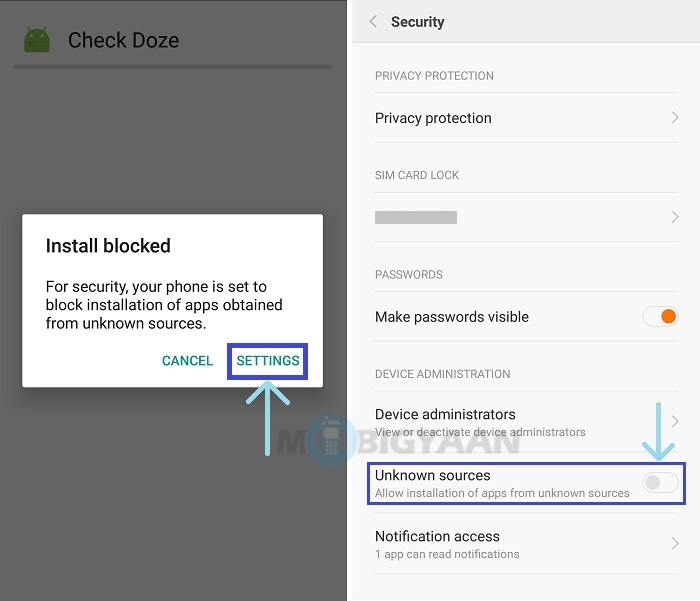 Tap on the 'Settings' button provided on the pop-up. You will then be taken to the Security settings menu where you have to toggle the button provided against the  'Unknown sources' option. A confirmation message will pop-up, tap on 'OK' to allow installation of apps from unknown sources.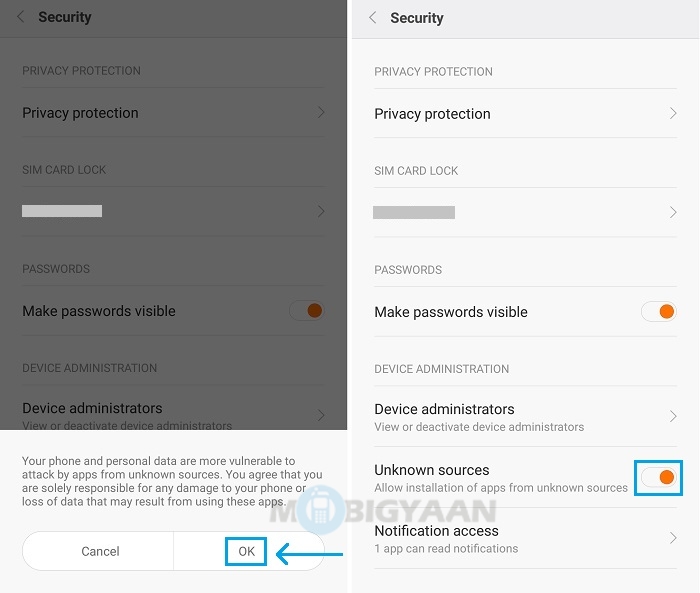 Step 3: Now you will be shown an option to install the Check Doze app. Tap on 'Install' and then 'Open'.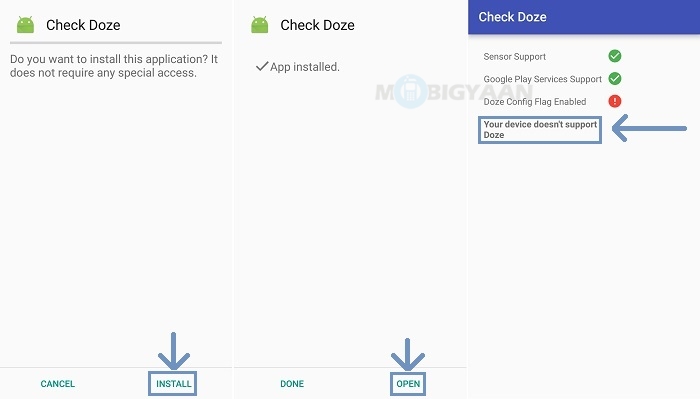 That's it. You don't have to do anything else, the app will now check if your Android smartphone supports Doze Mode or not. The app will check whether your Android smartphone has Sensor Support, Google Play Services Support and whether the Doze Config Flag is enabled or not. If your smartphone meets all three criteria, then yes, it does support Doze Mode. But if it doesn't meet those criteria, then it doesn't support Doze Mode.
I tried this app on Xiaomi Mi 5 which I've been using since it's launched in India. While the phone is awesome and runs on MIUI 7 based on Android 6.0 Marshmallow, it doesn't support the Doze Mode.
If your Android Marshmallow powered smartphone supports Doze Mode but you don't know how to activate it, we suggest you go through our tutorial on 'How to activate Doze mode in Android Marshmallow'.
Also, do take a look at our 'How-To Guides' section for more such tutorials.