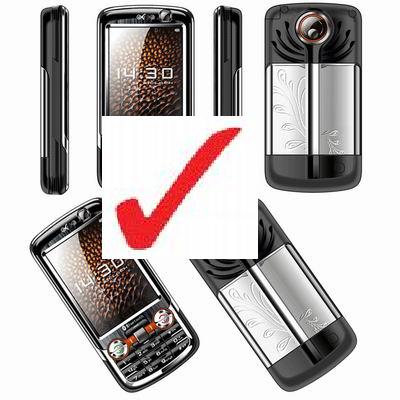 After the government's disapproval over mobile handsets without IMEI, the GSM mobile operators lobby Cellular Operators Association of India (COAI), today said it will set up 1,600 centres across the country for installing genuine identity number on devices without this number. It comes as an hope for around 30 million mobile phones in the country which are unbranded Chinese mobiles that do not have IMEI (International Mobile Equipment Identity) numbers.
The COAI with Mobile Standard Alliance of India has developed a software for the Implantation of genuine International Mobile Equipment Identity numbers (IMEI) (issued by GSMA) on handsets without IMEI or all zero IMEI, COAI said in a statement.The IMEI number is a 16-digit code, unique to every handset, and is used by GSM network to identify valid devices and therefore can be used to stop a stolen phone from accessing the network.For example, if a mobile phone is stolen, the owner can call his or her network provider and instruct them to block services on the handset using its IMEI number rendering the phone useless, whether or not the phone's SIM is changed.
After getting clearance from DoT and security agencies, the program, which is time-bound program, envisages opening of 1600 GII centres across the entire country in a phased manner, it added.
The first 10 GII centres have been made operational today in New Delhi and the remaining will be made operational in a phased manner.