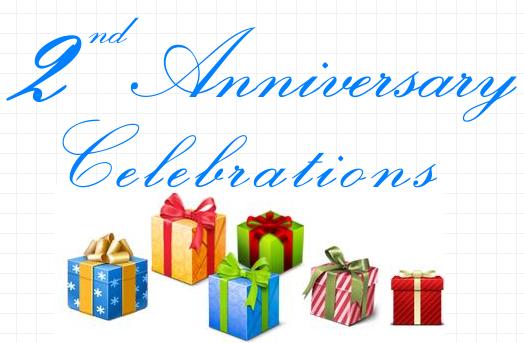 Here is the first of the many contests which we have planned. To win the prizes be a regular commenter on mobigyaan.com. You can comment on any article whether it is published today or somedays back, but remember do not spam, you will be disqualified for doing so. People who will post quality and useful comments will be given preference while choosing the winner.
Prizes up for grabs
Rs. 100 talktime daily to 1 winner daily during the contest period.
Rs. 100 MyToday credits to 2 winners daily during contest period.
What are you waiting for start commenting…….. (Use your twitter or facebook account to login to our comment system) Dont forget to leave a comment here https://www.mobigyaan.com/its-our-anniversary-2-glorious-years-of-sharing-mobile-gyaan
If you have any doubts/queries about the contest you can ask them at mobigyaan.com/answers, we have created a special category for Contest/Giveaway or you can contact us using contact us form.
Prizes for this contest are sponsored by freecharge.in and mytoday.com
Terms and Conditions
By participating in the contest you agree with our T&C
Use your twitter or facebook account to login to our comment system
Contest period is 11th January to 17th January
Spammers will be disqualified from participating in this contest.
Winners will be announced daily at 10PM
Prizes will be given within 14 days of announcing the winners.