Have you been known to the funny GIFs over the internet? Ever seen an amazing clip on YouTube and want it into a GIF image so that you can share it with your friends? Downloading YouTube videos is a huge pain in the butt so as creating GIF images from videos by using third party tools. I will show you a way to convert YouTube videos into GIFs, so far the easiest way to create GIF images from YouTube. Just follow the steps below.
How to convert YouTube videos into GIFs from your smartphone
Step 1: Visit gifs.com on Google Chrome browser or any other that you are using. You will see a search box where you can put a YouTube link of your favourite video. Copy and paste the video link of which you want to convert into GIF. Hit Create Gif.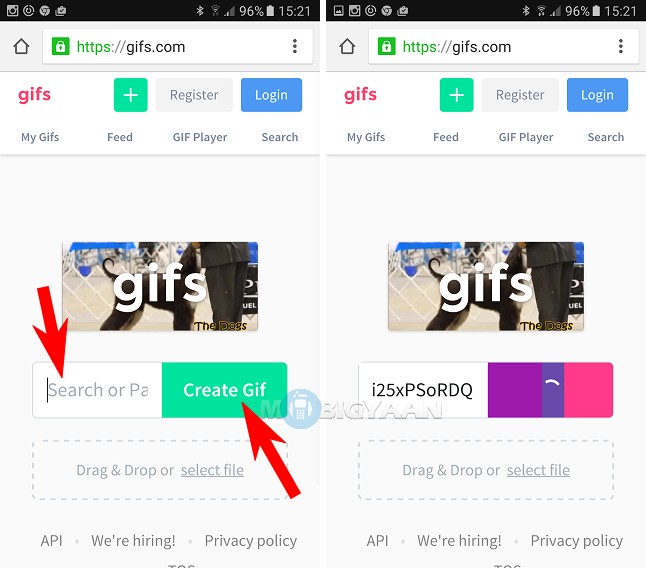 Step 2: A window will open which lets you select the frame you want. Your YouTube video will load in some moments and then you can choose the part of the video you like to create its Gif image. You can either move the slider to select the time or enter the time manually as shown in the image. Tap the slider and then tap and hold to move it. It is easier if you use a desktop PC.
Finally, Tap Create button to create Gif image of the selected part of your YouTube video.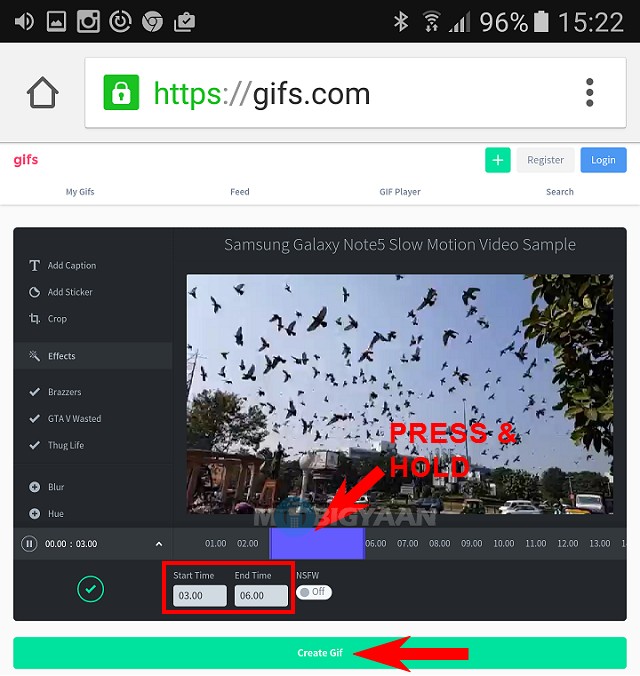 Step 3: This window will show you the Gif image that you've just created. Tap it to see the preview.
To save the image, scroll down to the bottom and you will find a download button. Tap it and save to your gallery.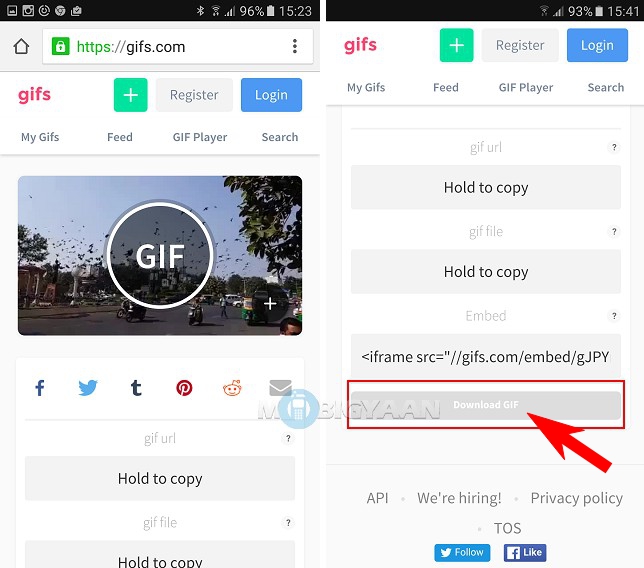 There are other types of tools available that can create Gif images by simply putting a 'GIF' string to the URL of the YouTube video. If you already know it or have any other way to convert YouTube Videos into GIFs, tell others in the comments. You can also visit our How-To Guides to see fascinating posts.