While Google made announcements like introducing its smart messaging app Allo, bringing Android Apps and Play Store to Chromebooks, and, shipping developer units of Project Ara later this year, it also launched an app during the Google I/O 2016 which would be helpful for kids.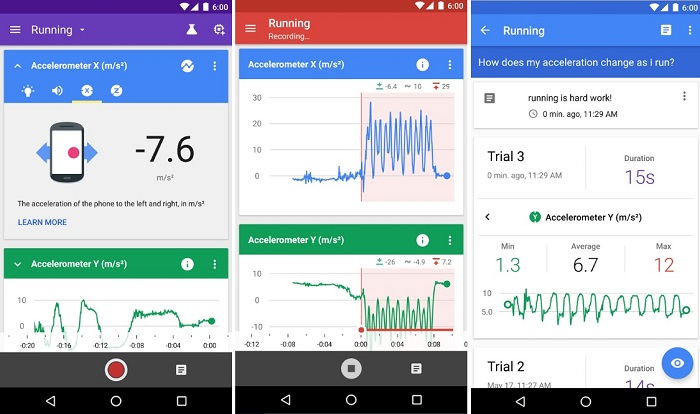 While Google has launched this app called Science Journal to wake up the scientist in kids, this app will surely be waking up the nerd in any age group who loves science, be it a kid or an adult.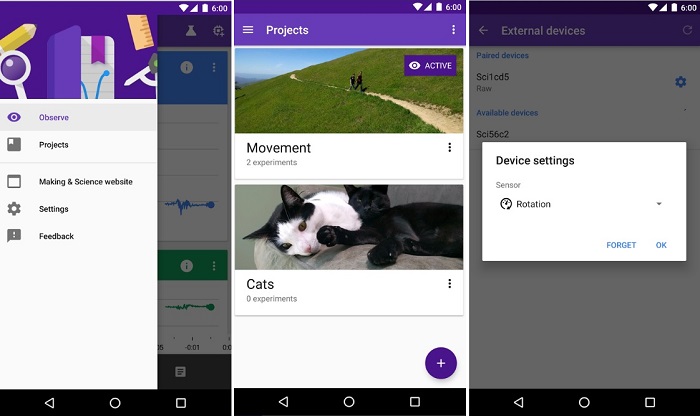 What this app does is it makes use of the phone's sensors like ambient light senor, accelerometer, and, the microphone as well. The data is recorded by the app in real time using these sensors to measure light, movement and sound. While there are apps that might just do the same, Science Journal lets you record this data in the form of charts and graphs in real-time for better understanding and organization.
"Science Journal is a tool for doing science with your smartphone. You can use the sensors in your phone or connect to external sensors to conduct experiments on the world around you. Organize your ideas into projects, make predictions, take notes and collect data in multiple trials, then annotate and explore your results. It's the lab notebook you always have with you." says Google in the description of the app.
Kids today are smarter than what we were as kids. And, with such a powerful app at their disposal, what they can do is only limited by their imagination and love towards science. Google has teamed up with Exploratorium to sell lab kits which can be used along with this app. The kit comes with materials and sensors that can be used to measure stuff your phone is incapable of.
The Science Journal is available on Google Play Store for free which means there's no stopping kids, and other science lovers as well, from trying this app. There's no information regarding this app's availability on iOS. Check out Making & Science website for more information.
Download Link: Android