Cook rice with help from….your Android smartphone!
Want to get more accomplished with your smartphone? Now boost your culinary skills with this smartphone controlled rice cooker from Panasonic. Panasonic SR-SX2 connects wirelessly to your smartphone and lets you control and program the cooker according to your convenience. Needless to say, it comes with its own Android app.
You must be wondering how this would work. Well, it depends on the RFID card system that has been developed by Sony. The really useful thing though is that you can actually determine what kind of rice you want to cook using it.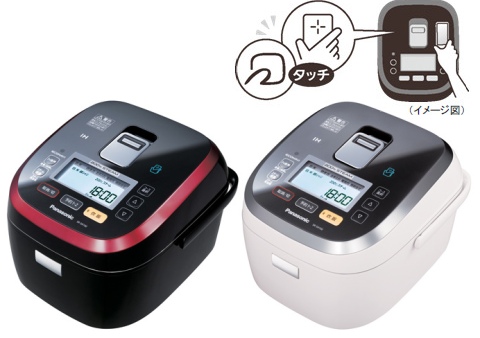 Another thing to keep in mind in case you are really interested in this device is that your smartphone needs to be Feli-ca enabled. It is kind of similar to NFC, but developed by Sony. The cooker can stand temperatures up to 200℃. Panasonic has also put in a cloud service where you can share recipes.

The sad news though is that it is intended only for Japanese users right now and the price – $1075 (Rs. 53,750). Still, the concept sounds quite good and we will be waiting for a time when such innovations become more commonplace.