While we were eagerly awaiting to see Microsoft's Cortana on Android, the end seems to be very near.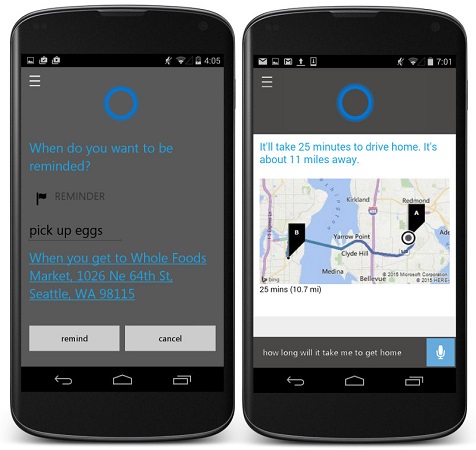 Cortana, the virtual assistant from Microsoft crafted for Android smartphones was just leaked online and is even available for download. However, this is the beta version and is only compatible with Android smartphones running version 4.4 and above. Being the beta version, the app still lacks support for a few functionalities.
Cortana, which has been one of the major challenger from Microsoft to Apple's Siri and Google Now, was expected to arrive on Android in the second half of 2015. But now we can expect the official announcement soon. The virtual assistant can be used to perform an array of tasks ranging from creating reminders to sending emails. It can also be used to track your flight details, packages, and search for restaurants. If you are crazy about Cortana, then hit the download link below and try out the beta version of Cortana on Android.